What Can Workforce & Community Programs Do For You?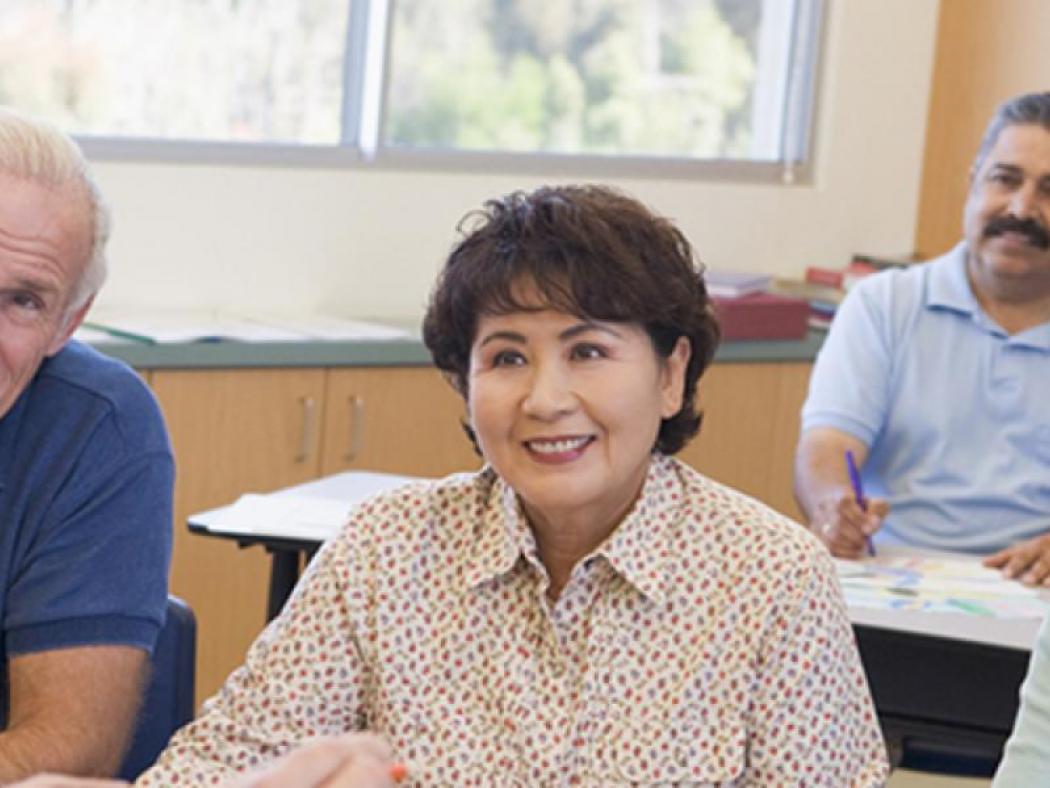 Arapahoe Community College (ACC) has a myriad of programs and initiatives to support students on their higher education journey, but ACC also supports its community of learners and the surrounding workforce as well. The Workforce & Community Programs (WCP) department is ACC's support services for the surrounding community and workforce for Littleton, Parker, and Castle Rock. Ranging from quick and affordable personal enrichment workshops for adults all the way to in demand workforce training for entry level employees and beyond. Our Fall 2021 semester is being built currently and schedules will be out in September, so be sure to submit your address to receive our semester schedule for community program. And be sure to join us as we open back up to Learn, Play, and Gather again at ACC.
Personal Enrichment Workshops and Courses
This Fall, we are bringing back our Community Spanish program. We took the opportunity that COVID-19 presented us to not sit on our laurels, but instead revamp our Spanish program to be a deeper dive into this language acquisition course. Our language offerings do not stop at Spanish we have French, Chinese, and even Latin. As we are welcoming students back on campus, we are not getting rid of our online programs to reach the busy community member that does not have time to join us on campus. We have online workplace Spanish in many different employment areas for those looking to communicate better on the job with their local Spanish speaking customers.
Our Music program in partnership with ACC's Music Department is back in full swing during the Fall Semester, with ACC's Community Chorus, Jazz Ensemble, String Orchestra, Pop/Rock Ensemble, and Jazz Fusion Ensemble. All are available for anyone in the community to join in on the harmonious times had in our Warring Theatre on ACC's Littleton Campus. Not yet skilled enough to join one of our ensembles, we have private lessons with college level music teachers to help you sharpen your abilities with all sorts of instruments.   
Looking for some financial services on a personal household level? Join our Retirement Seminars, Real Estate Investing and Rental Properties course, or learn how to invest and play the markets. We are excited to offer new computer literacy courses like Should I Click on That?, Getting To know Your iPhone, and I Need Help with My Windows 10 Computer. All are virtual courses so feel free to take our free course titled, How do I take a Zoom Class? We will soon be launching our new Fall Art Classes, and we have programs being added to our catalog all year long, so be sure to visit arapahoe.edu/wcp whenever you're in the mood to learn more about our community programs.
Professional Development Courses
If your career requires the routine requirement of keeping up with Continuing Education Units (CEU), we offer hundreds of very affordable CEU bearing courses in some of the top employable skills. Keep up on the latest trends in Communication, Marketing, Leadership, Project Management, Cybersecurity and so much more all while keeping up with your industry certifications. Looking for something more than just a quick course, and maybe something to gain a promotion in your career, or even re-career? We have some of the best online self-paced career training programs available to you right now! Start your career in IT with a foundational understanding of the industry. If you're an advanced professional, prepare for in-demand IT certifications, to advance your career. We have online management training and business skills programs  that can help you enter a new career field or advance your current skillset. Select programs even prepare you for industry-recognized certifications, such as Lean Six Sigma or PMP. We even have the convenience of online construction training which allows you to learn new concepts and skills at your own pace and in the comfort of your own home.
Computer science is an emerging field and we have self-paced and instructor led options to help you join in on this fast paced and lucrative industry. Our self-paced courses help you prepare for a career in software development or web development with online programming courses and programs. Programs include sought after programming languages, like Java, C#, and HTML5. While our amazing coding boot camps offer 18-week instructor-led coding career programs that train you in either back-end or front-end software development.
Apprenticeships and Scholarship Programs
Our department offers amazing support for ACC's non-traditional college pathways like apprenticeships and ACC credit-bearing certificate programs. ACC's earn while you learn model for apprenticeships help you enroll as a student at ACC at the same time as an employee of a local company. While you learn on the job and in the classroom, you can earn an ACC certificate or associate degree, a USDOL credential and a progressive wage increase schedule with your employer.
Our Career Forward scholarship program is a program for individuals who have lost their jobs due to COVID-19. This program provides tuition assistance and student support from our dedicated Workforce Navigator, and Career Forward Advisor. Participants can receive 1:1 individual career and academic advising from the time of application through program completion; scholarships for college tuition; access to Industry networking events and job placement services​; and exclusive workshops and events each semester designed to meet the needs of participants​.