Take Your Saturday Mornings Back with ACC Youth Camps First Saturdays!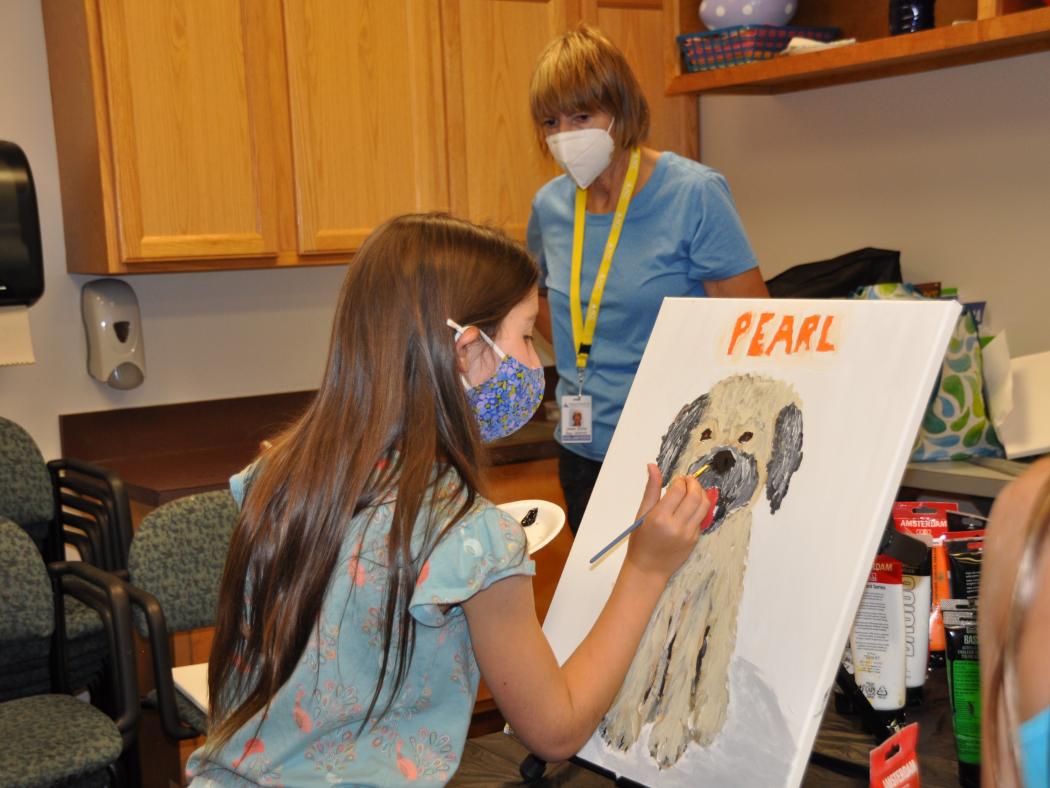 by Workforce & Community Programs
Take your Saturday mornings back! Run errands, work on your hobby, go out for a relaxing breakfast and coffee, or just have a little time in the house to yourself. All while your kids are having fun, engaging with projects, and making community friends. We are proud to introduce ACC Youth Camps First Saturdays! Every first Saturday of the month you can count on us to have fun and engaging programs for your children ages 8-14.
Starting in October and housed at ACC's Littleton Campus, we will have ACC First Saturday Camps in the months leading up to our annual Summer Youth Camps. The 6-month schedule is already out! Classes will be taught by trusted ACC Summer Youth Camp Instructors and each camp is designed around a project so your camper can take something home showing off what they learned at ACC. Camps will be on the first Saturday of the month from 9am - 12pm, and offered at the affordable price of $59. Campers will surely ask to go back every month and with our easy to remember schedule you can always count on ACC's First Saturdays to provide that opportunity to take back your Saturday mornings.
In October kids can discover the Magic of Photography and the Darkroom! No Camera or experience necessary, exploration and fun are the goals. November features an awesome opportunity for kids to create their own holiday ornament; and in December, the same instructor takes it one level higher and provides kids the opportunity to knit their own headband.
After a January break to let families travel, we come back in February with a Watercolor Painting course, where kids will be creating works of batik art using melted wax and specialty papers. March boasts a knitting course where we are creating bunnies just in time for Easter. In our final installment of our 6-month schedule students can take an Acrylic Painting course where We will be experimenting with brush strokes, paint pens, texture, masking, using stencils, creative compositions and more.
Meet our Arts and Crafts Youth Camps instructor Kathleen Wucherpfennig! Kathleen has over 25 years of teaching experience in a variety of settings, including traditional classrooms and enrichment programs. She teaches with Kidzart and is a substitute teacher for preK through grade 5 at Denver Christian School. Kathleen enjoys learning and staying current with trends in art and photography. She is creative, enthusiastic and has excellent rapport with youth. During First Saturdays she will be teaching the Acrylics, and the Watercolor programs.
"Really great program, so happy we found it!"
"[she] learned a lot and enjoyed her teacher!"
"Liked having different instructors everyday and different mediums."
We hear great things every summer from our Summer Youth Camps community, like the above comments from SYC 21. So, we thought why not bring that same opportunity for fun and engaging camps all year long. Registration is open now at arapahoe.edu/syc so join our ACC Youth Camps Community now, and see why we have been a top Littleton Youth Camp provider for over a decade.
For those not comfortable coming back to in-person classes just yet, we have STEAM focused Virtual Youth Programs available all throughout Fall 2021. Your kids can jump-start your future in creative tech with Arapahoe Community College! Here's what you can expect at our STEAM camps: live classes led by top teachers; participate in our wider Creator CorpsTM community; small breakout sessions with coaches; epic customer support. Our summer camps are safe, fun, educational...in that order!