Spy on July: Summer Youth Camps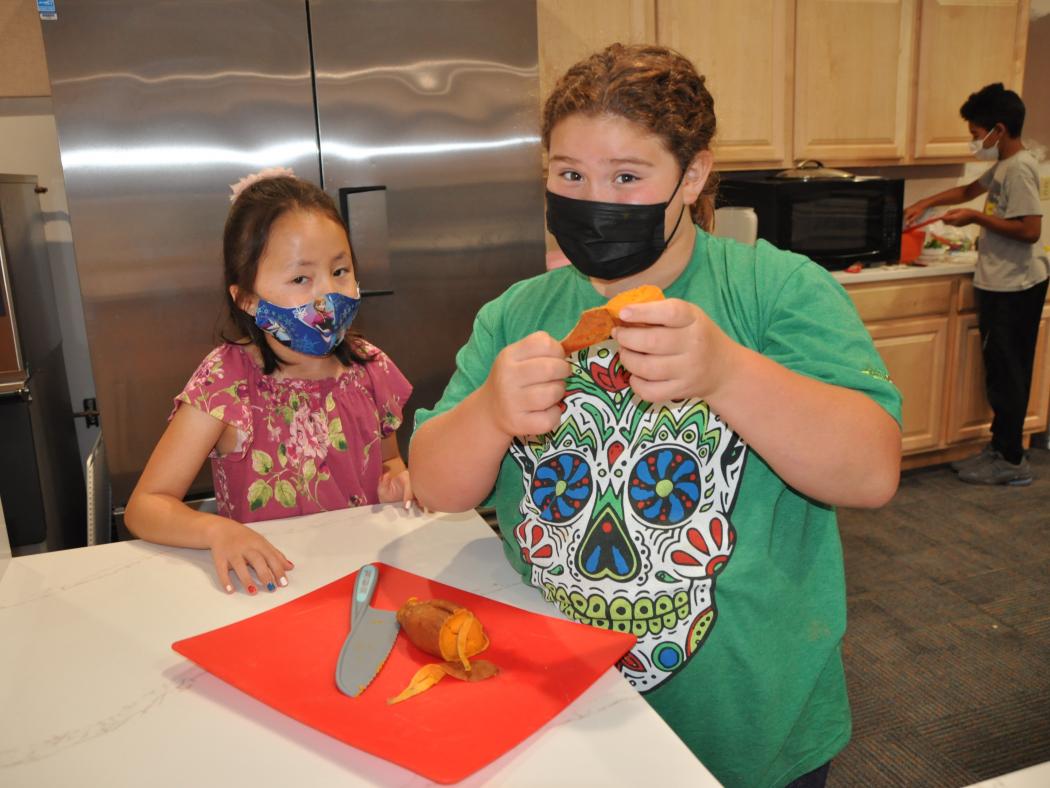 ACC Summer Youth Camps have been so much fun this month! July has been a real treat as our campers have tried out new camps and old favorites. In our second edition of an inside look to our Summer Youth Camps, you can see what fun and games have been had while learning at Arapahoe Community College. Don't forget we offer camps for a few more weeks and our enrollment is always open so please feel free to join in on the fun for our final weeks as we wrap up an amazing summer!
Global Taste Buds
Campers cooked their way around the world in this globally-inspired cooking camp, because what better way to explore another culture than through its food? ACC's young chefs cooked up recipes from countries all around the world and explored food history, customs, songs, geography, and languages associated with each recipe. They certainly had fun cooking and eating tasty, healthy cuisine from South America, Europe, Africa, and Asia!
Farm to Table Recipe Teaser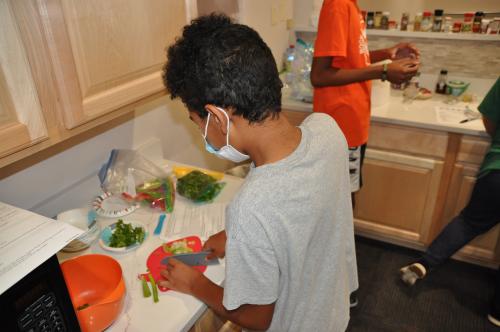 Generous German Potato 'n BeanieWurst Hash + VERY German Frumptious Fruit Schorle

Japanese Edamame Soba Noodles + Super Sparkling Green Tea Lemonade

Crackly Greek Spanakopita + Lettuce-less Horiatiki Greek Salad + Green Greek Yogurt Shakes

Peruvian Mango Ceviche Cups + Kid-Made Totopos (Tortilla Chips) + Mighty Mango Agua Fresca
Chair Week at HIVE Maker Space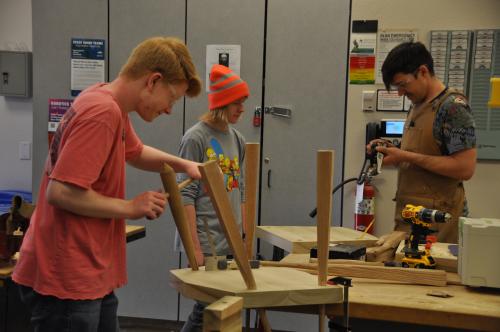 Campers designed and built their own chair that will last for generations. Robert Turek, the program director for ACC's HIVE Makerspace, was the perfect instructor making the content ideal for beginner to intermediate wood workers. He taught them shop safety, wood anatomy, chair history, geometry, joinery, and of course how to build chairs! Students focused on hand tool woodworking, but also got to enjoy learning how to use the lathe and other power tool techniques in our fully equipped woodshop.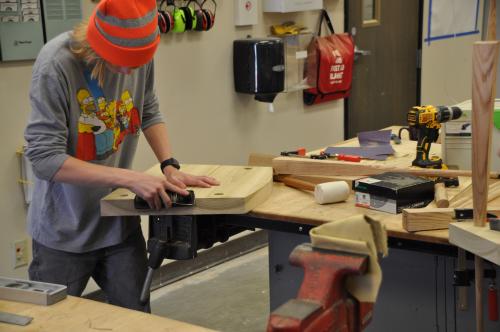 Every camper brought home a chair and we certainly used every minute of this full-day, week long, teen summer camp as the final touches were put on Friday afternoon. The chairs were beautiful, and the students really enjoyed seeing their hard work being applied to a physical thing they can take with them and look back on over the years. This was a new camp for us, so it was great to see it work out and the students having a great time, we most definitely will be bringing this one back year after year.
ACC Babysitter Training Camp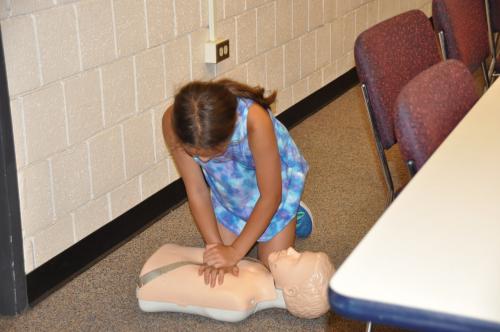 In one of our most popular ACC Summer Youth Camps, Babysitter training not only prepares them for keeping their clients kids entertained, but also safe! At the end of this week-long program students receive a handbook complete with checklists on how and what to handle almost every scenario. They also receive an ACC Certificate of Completion in our Babysitter Training Camp, and a CPR / First aid American Heart Association certification.
If your kids are ready to get a job and earn money in the field of babysitting join us next summer. Our Summer Youth Camps will teach them what to do in an emergency, how to administer first aid, and what is needed to keep a child safe. We have hands on practice of techniques for feeding, burping, changing a diaper, dressing, and carrying a baby as well a fun and safe activities to entertain children of all ages.
More Exciting Fun To Come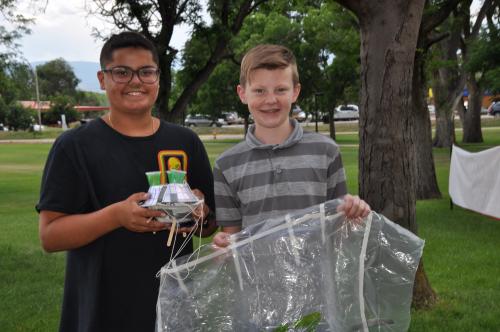 ACC Summer Youth Camps are not over! Our go to staple of SAT Math and SAT English are back and ready for your teenager to get a few more points on that looming test. Life long friends can be made in our science camps like Tabletop Catapults and Fun with Drones; or new skills can be learned in our coding camps like Minecraft Redstone Engineers, or Improve your study skills camps. It's never too late to register so bring your campers down to ACC's Littleton Campus and have them see for themselves why July is no surprise, its always fun at ACC's Summer Youth Camps.