College can be expensive, but we're trying to help cut back on the expenses. Along with having one of the lowest tuition rates in Colorado, we're continuing to add Open Educational Resources (OER) to our courses to help reduce and, in some cases, eliminate the cost for textbooks and materials for your courses. 
By replacing high cost print textbooks with OER, ACC saved 2,221 students $308,465.62 this past spring. Since fall 2019, 7,209 students have saved $996,217.69 in textbook costs! We are so close to reaching our $1 million dollar goal! To see student textbook savings for other semesters, take a look at our OER guide.
What is OER?
According to The William and Flora Hewlett Foundation, "OER are teaching, learning, and research resources that reside in the public domain or have been released under an intellectual property license that permits their free use and re-purposing by others. Open educational resources include full courses, course materials, modules, textbooks, streaming videos, tests, software, and any other tools, materials, or techniques used to support access to knowledge."
How to Know if an ACC Course Offers OER
Depending on where you choose to schedule your classes, you can find out if the course has low- or no-cost materials as you check the schedule. 
In Navigate
When searching for your courses in Navigate, courses using OER will be marked at "No Textbook Cost" or "Low Textbook Cost."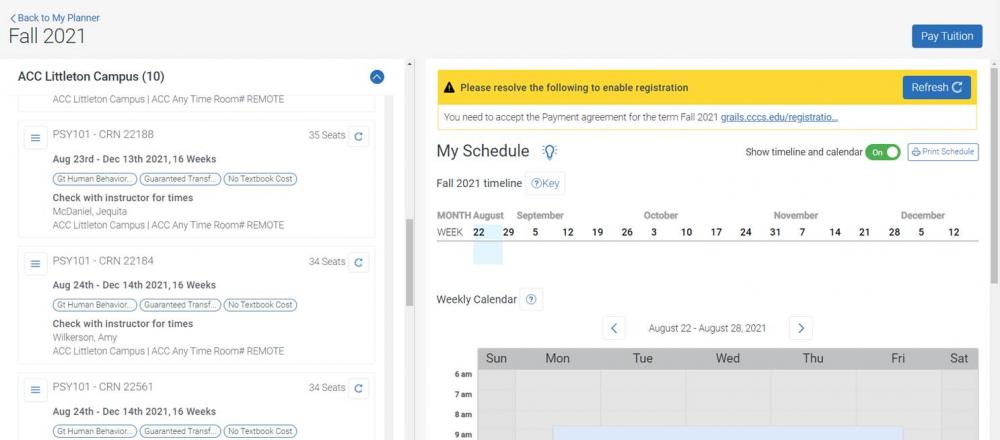 In Banner
In Banner, you will see the note in the "Attributes" section for "Zero Text Book Cost" or "Low Text Book Cost."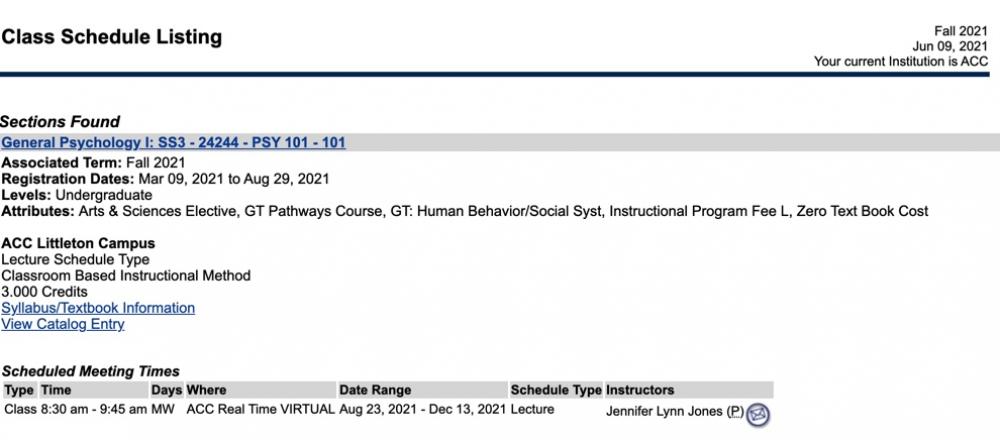 Other Options
We've compiled a quick list of OER course options being offered in Fall 2021. Make sure the courses fit your schedule and your major. Check with your Advisor to make sure you're on the path to graduation. 
Need Assistance with your OER Materials?
If you need disability accommodations, we can help. While we strive to make our materials accessible, we know that sometimes assistance may still be necessary. If you find your OER materials aren't accessible or you need a bit of remediation to use them, contact ACC's Disability Access Services team at das [at] arapahoe [dot] edu.
Find out more about OER at ACC, including past and current courses offering OER options, available resources, OER leaders at ACC, resources by subject, resources for faculty, and current savings for our students. If you have questions, contact Mitch Cota at mitch [dot] cota [at] arapahoe [dot] edu.