October is Filled with Community Classes at ACC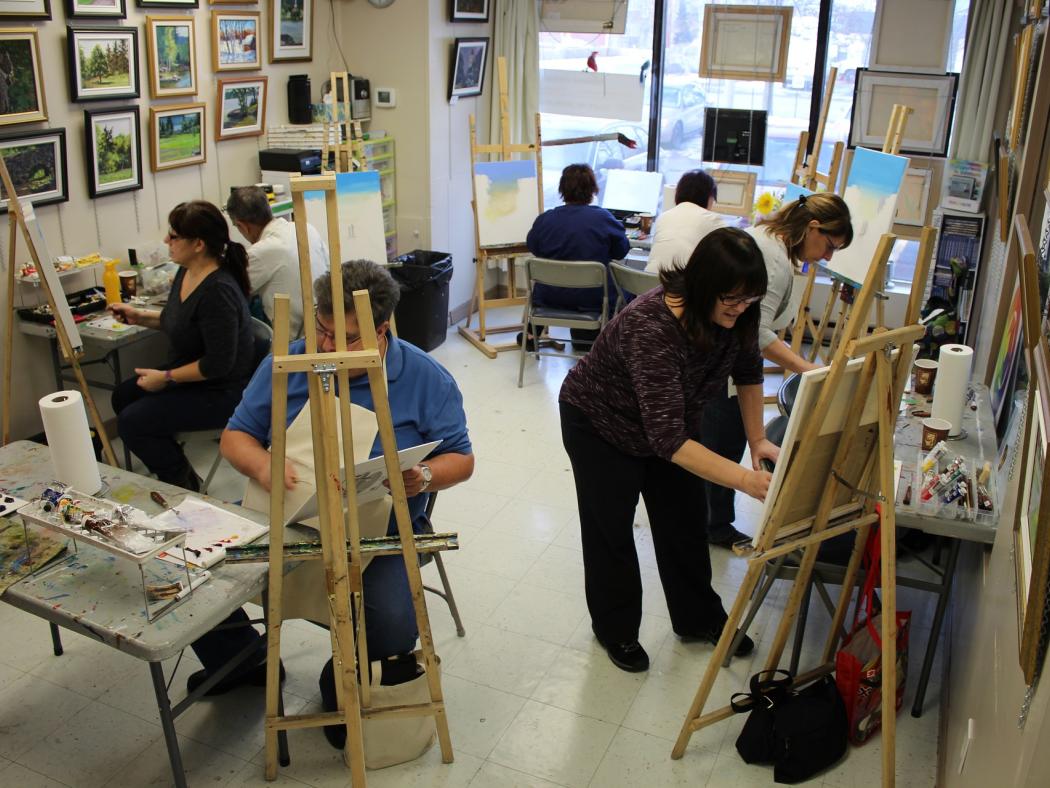 Thinking of college, you probably think of traditional semesters with a set start date and once that date passes it's time to turn your attention to the next semester. At ACC our community programs through Workforce and Community Programs are offered yearlong with rolling start dates throughout all semesters. Take this fall for example, we have already had over 70 classes scheduled to start, but we still have nearly 50 classes left to go from now until December. In October alone, we have 25 courses starting and all are open for registration!
This October you can join your community at ACC's Art and Design center on the Littleton campus to take a landscape painting course. This course meets every Tuesday evening for 7 weeks starting on October 5th with a local artist, Jhenn Whalen, who is exhibiting art all over Colorado. Perhaps you missed our community favorites drawing and watercolor earlier in the fall but don't worry, we bring that class back all the time and in fact both classes are starting again in October. On Tuesday evenings you can learn to draw with our You Can Draw course, and on Thursday evenings you can bring out the watercolors for our Beginning Watercolor program.
Learning new artistic mediums is not the only thing you can do with you community at ACC in October. How about learning a new language? Instant Italian starts soon with an engaging introductory class to teach you how to express yourself confidently in Italian. Though we begin with the basics, you will quickly gain the tools you need to communicate effectively in a variety of Italian settings. Our English as a Second language program started right at the end of September, but if you or someone you know missed that opportunity, there's still time to join our English Conversation program held on Saturday mornings. Practice English skills through conversations, role playing, fun and engaging games, and more. Learn about American culture through hands-on activities and presentations from guest speakers.
At ACC lifelong learning is a top priority and that means not just new skills or passions, but practical learning is hugely important as well. This October brings our popular Basic Electricity for the Homeowner class, as well as our Selling Your Home in a Competitive Market course. Both classes are short workshops helping you do things with your house you have always wanted to do. Just want to talk to someone or gain the skills to facilitate a conversation? We have a Post-Pandemic Wellness: How to Flourish Moving Forward course, that is instructed by our Positive Psychology instructor. Similarly our Improv partner is offering a brand new Storytelling 101: Telling Your Story – Pre & Post-pandemic program that is sure to be fun and engaging. Speaking of new, we are launching out Creating Your Financial Future program in October as well! Budgeting, Investing, Retirement, Insurance finding out what they all mean and more importantly what they mean to you and your current stage of life.
We have so much starting in October, from Excel 2019 Certification to Retirement Planning seminars. You don't have to wait till next year for the Spring 2022 semester, Fall 2021 is still in full swing. So, don't write off the WCP catalog just yet. Check out our virtual catalog and find the right class for you!