Earn your Music Business Certificate at ACC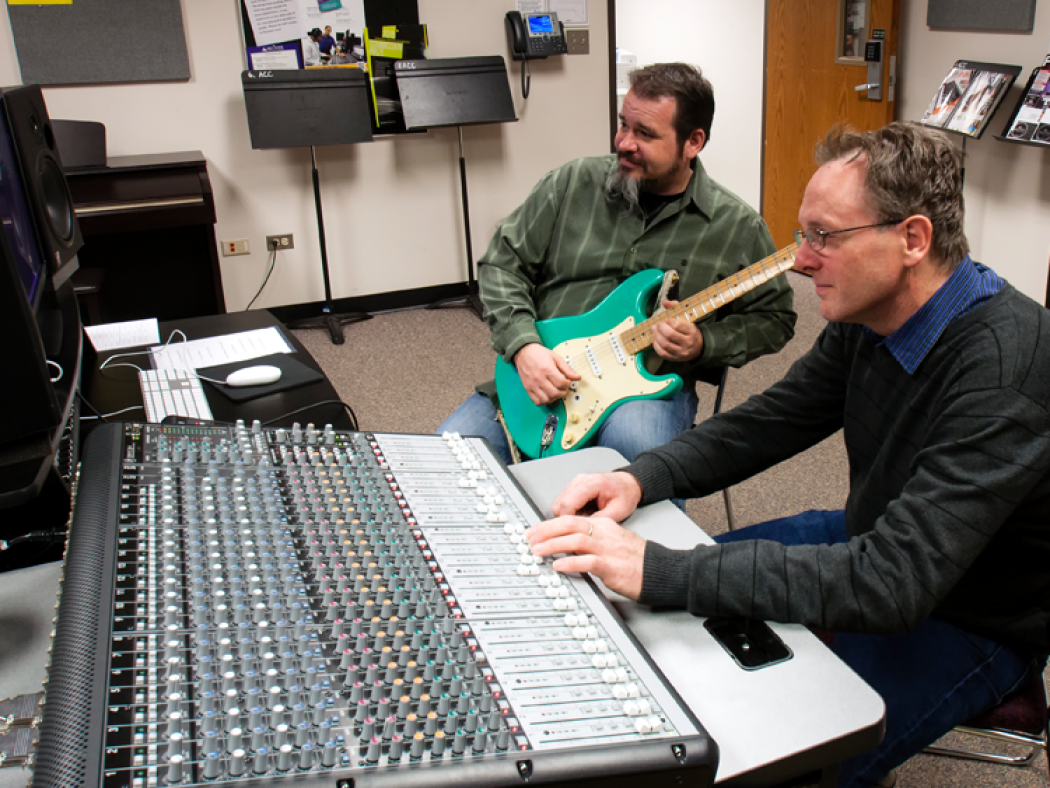 Music is a business like any other. Musicians, no matter how talented they are, can lack the basic business skills that will allow them to make a successful career. Arapahoe Community College's new Music Business Certificate can be earned as a stand-alone certificate or as a supplement to ACC's Music Audio Technology AAS degree.
ACC music business instructors have spent many years in the field and have real-world experience in the music industry and can guide you through the ins and outs of the business of music. Classes cover music business fundamentals, project management, music marketing, music publishing, the business of live music, and more. Internships offer practical work experience related to the music industry. Students will work on establishing key relationships with corporations, venues, studios, and other industry related business in the Denver metro area.
Expand your opportunities in the music industry with a well-rounded music business education by getting your Music Business Certificate from ACC. To learn more, visit ACC's Music Audio Technology page or contact Charles Haarhues, CTE Music Program Chair.