The Benefits of Tai Chi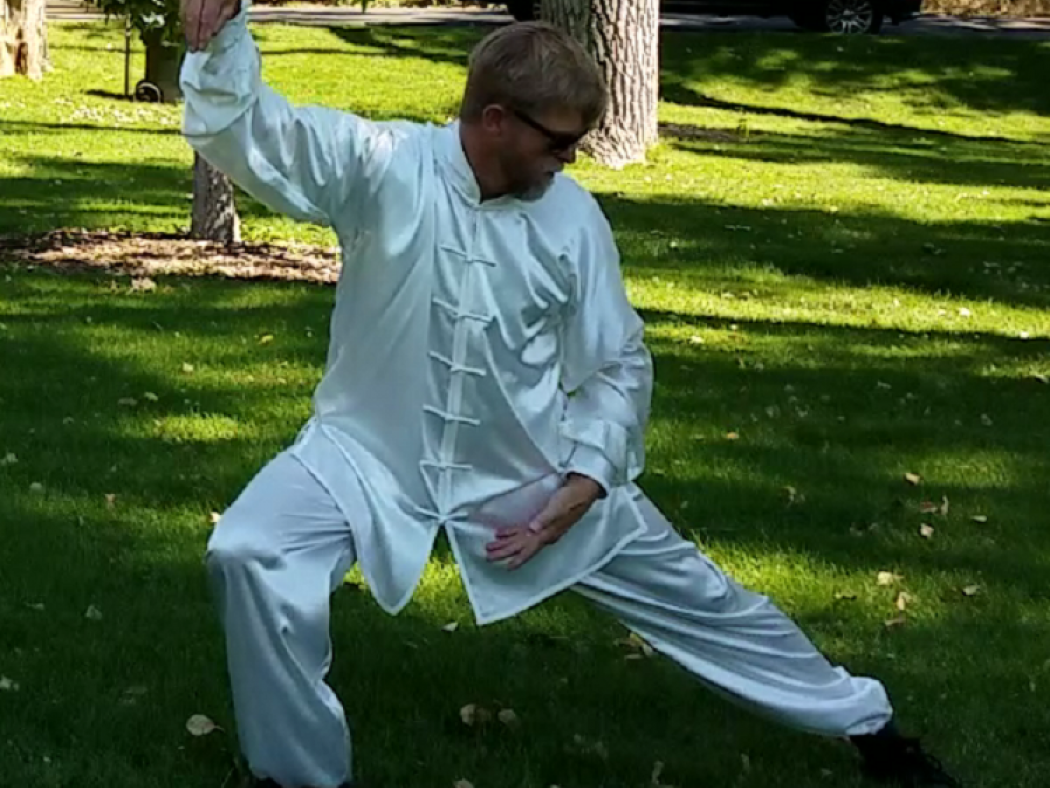 Interview with WCP Tai Chi Instructor, Rich Mulvey
"This is one of the best classes I have taken. Rich really knows Tai chi and he is a GREAT teacher. We made amazing progress despite having only 4 classes. This is a class I will take over and over when it is offered so that I can keep getting better." – WCP Tai Chi student
How long have you been practicing Tai Chi?
I started at Goodson Rec Center in 2007 with Holly Yang who I continue to take classes from. My wife invited me to join her and at the time and I knew nothing about Tai Chi. I loved the challenge it gave me and after a time I was able to experience the amazing health benefits and wanted to become strong enough in my practice so I could teach as many people as possible.
How often do you practice Tai Chi?
Tai Chi is not only something you practice physically, it becomes something you integrate into your daily life, not only in the physical performance of the form but in your way of thinking of yourself and others. So, to answer the question of how often do I practice, physically usually 5 days of the week, mentally every day I am applying Tai Chi into my life. You could say I am obsessed with Tai Chi.
What benefits does Tai Chi provide to you?
Tai Chi is considered a moving meditation that encompasses your mind, body and spirit. The health benefits alone are endless. As you move through a Tai Chi form you are constantly using both sides of your brain, shifting your weight from one leg to the other (Yin and Yang),while turning from right to left continuously. These movements massage your internal organs, lubricate your joints and strengthen your muscles giving you the ability to have better balance.
How did you start teaching Tai Chi?
A co-student of Holly Yang's class was teaching at the YMCA and was moving on to another engagement and, with the recommendation from Holly Yang, I was able to take over her class in 2012.
Do you have any favorite Tai Chi practitioners?
It's the beginning students I really look forward to sharing that first step into the Tai Chi life. As far as practitioners to look up to it would be Holly Yang. Her background started at an early age in dance; then, when in college in China she studied Tai Chi. She is deeply involved with Shen Yun performances that are here every year. Tai Chi can be seen in all of the Shen Yun performers and Holly's Tai Chi is at the same level as the performers.
Who do you recommend try Tai Chi?
Tai Chi is for everyone, all ages and physical abilities. In the West most people in their 50s start to find out whatever form of exercise they have been doing becomes harder and harder on their bodies. Tai Chi is a non-impact form of exercise for your body and the mental and spiritual benefits are the extras you get from sticking to it.
What has been your favorite moment of teaching Tai Chi?
My favorite moment of teaching Tai Chi was when I was asked to teach a Live Strong class my wife, Lynnda, was attending when she was going through breast cancer. Teaching that group of women was by far the most rewarding.
Anything else you'd like to mention about Tai Chi?
I probably have already covered much more than will be absorbed in anyone's first exposure to Tai Chi. To be honest Tai Chi is not for everyone, you really need to give it a try to know if it does work for you. The benefits are life changing.
Rich's next Tai Chi class will meet Thursday, March 2 - March 23, from 6-7:30PM. This class will be held at ACC's Fitness Center. Learn more and register.
Holly Yang is a WCP instructor, who teaches Tai Chi and Beginning Mandarin.