Learn about human society and culture with our Associate of Arts degree in Sociology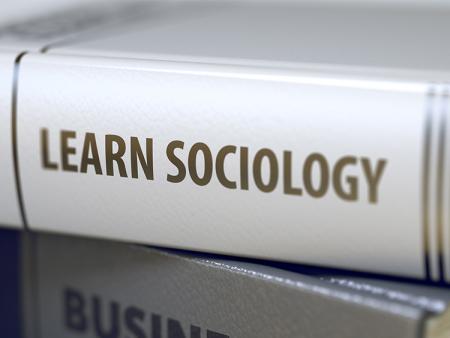 The science of sociology seeks to understand society, culture, and the people who are a part of it through empirical investigation and critical analysis. At ACC, we offer an Associate of Arts Transfer Major degree and courses that will teach you about social status, the family, sexuality and gender, and deviance. All of these parts of sociology combine to inform us of how the social world influences the way we think, feel, and act. When you study sociology at ACC, you won't just be working towards your degree, you'll be gaining a greater understanding of yourself and society as a whole while preparing to transfer and continue your education.
What You'll Learn
Through studying sociology, you'll gain knowledge that will allow you to:
Apply theoretical perspectives (functionalism, conflict, symbolic interaction) to a given social issue

Identify basic approaches and the process of research in building sociological knowledge

Explain the role of socialization in the process of the development of the self and as it relates to social patterns

Give examples of the effects of social inequality, particularly in regards to race, class, and gender
CIP 240101 (SOCL)
The purpose of a statewide articulation agreement is to identify the courses a student at a Colorado public community college must complete as part of an AA/AS degree to be guaranteed to be able to complete the designated baccalaureate degree program at any public four-year college and university (hereafter referred to as receiving institutions) that offers that program within the minimum number of credits designated by the Colorado Commission on Higher Education.
For more information about this transfer degree please refer to the Colorado Department of Higher Education website.
Admission Requirements
Program Requirements
General Education Courses (35-36 credit hours)
Written Communication (6 credit hours)
Mathematics (3-4 credit hours)
GT - One gtPathways course (GT-MA1) prefer MAT 135 - Introduction to Statistics: GT-MA1, except:

Adams State University prefers MAT 121

Colorado Mesa University requires either MAT 120 or MAT 121
University of Colorado Denver requires MAT 121 or MAT 123 or MAT 135
Western State Colorado University requires MAT 120 or MAT 121
Arts and Humanities (9 credit hours)
GT - Three GT Pathways Arts & Humanities courses (GT-AH1, GT-AH2, GT-AH3, or GT-AH4)
History (3 credit hours)
GT - One GT Pathways History course (GT-HI1)
Social and Behavioral Sciences (6 credit hours)
GT - Two GT Pathways Social & Behavioral Science courses (GT-SS1, GT-SS2, GT-SS3)
Natural and Physical Sciences (8 credit hours)
GT - Two GT Pathways Natural & Physical Science courses (GT-SC1)
Additional Required Courses (18 credit hours)
Please Note: If these credits are not required for the major at a receiving 4-year institution, they will be applied to the Bachelor's degree as elective credit towards graduation. Please check with the receiving institution to determine in which way these courses will be applied.
GT - Three GT Pathways Sociology courses (GT-SS3) in Social & Behavioral Sciences
Electives (6-7 credit hours)
Elective credit must be completed from the following lists of approved prefixes or courses to bring the total credit hours to 60.
Guaranteed Transfer
Any Guaranteed Transfer course.
Any course in the following prefixes
Any course in the following prefixes except Special Topics, Independent Study, Capstone, and Internships:
ANT, ART, BIO (100 OR above), CHE, HIS, HUM, LIT, MUS, PED, PHI, PHY (105 OR above), POS, PSY, SOC.
Specific Courses:
ENG 131 - Technical Writing I: GT-CO1 3 Credits (OR higher ENG course)
ANY Foreign Language (including ASL) numbered 111 or higher
Note(s):
Please Note: Additional SOC courses beyond the five courses (15 credit hours) identified above may not count toward the Sociology major at the receiving 4-year institution. Please consult an Advisor at the receiving 4-year institution for additional information about course selection.
Total: 60 credit hours
Transferability of courses to colleges or universities outside of Colorado is determined by the receiving institution.
Job Potential
Sociology prepares you for careers in government, university teaching, social research, social work, criminal justice, and many other fields. Some of the positions that you could attain through the study of sociology include:
Sociologist

Social worker

Market research analyst

Teacher / Instructor

Guidance counselor

Lawyer

Policy analyst