Apply science, mathematics, and empirical evidence in innovative ways while earning your Associate of Science General degree.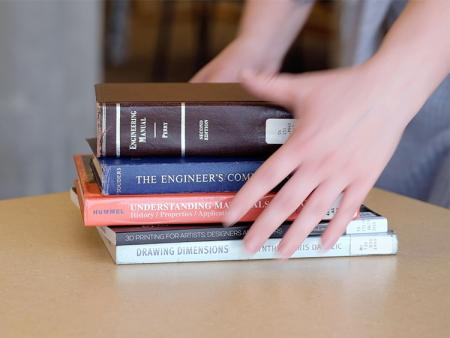 Do you enjoy using math and science to create new ways to solve everyday problems? With an Associate of Science General degree, you can prepare yourself to become an engineer by earning credits in the STEM field that will transfer to 4-year Colorado universities. Talk to our Career and Transfer counselors to learn more about transfer options.
What You'll Learn
Communication

Information Management

Personal Development

Quantitative Reasoning

Cultural Awareness

Responsibility and Accountability
CIP 240199
Students successfully completing any Guaranteed Transfer Courses with a "C" or better are guaranteed acceptance of the course at any public four-year College or university in Colorado. The State Guaranteed Transfer Courses and the Colorado Community College General Education requirements have been incorporated into the degree. Students who complete a 60 credit-hour A.S. degree with appropriate course requirements and grades of "C" or better may be able to complete a Baccalaureate degree in 60 additional credits after transferring to a four-year public institution. Consult your ACC Advisor about Colorado's 60 + 60 agreement.
NOTE: This guarantee excludes majors in Education, Business, Engineering and Nursing.
NOTE: No course substitutions will be accepted for the Associate of Arts or Associate of Science degrees.
Admission Requirements
Program Requirements
General Education Courses (39 credit hours)
Elective Courses (21 credit hours)
Elective credit must be completed from the following lists of approved prefixes or courses to bring the total credit hours to 60.
Any course in the following prefixes
Any course in the following prefixes except Special Topics (275) and Independent Study (285): AST (100 or higher), BIO (100 or higher), CHE (100 or higher), EGG (100 or higher), MAT (121 or higher, except 155 or 156), PHY (111 or higher), or any foreign language (111 or above).
Total: 60 credit hours
All courses required for this degree must be completed with a "C" or better to be considered for transfer to another Colorado institution. Transferability of courses to colleges or universities outside of Colorado is determined by the receiving institution.
CIP 240199 (EGGT)
The purpose of this major is to allow students to declare an Engineering-related interest while working on the appropriate coursework in preparation for transfer to specific institutions. Given the wide variety of engineering programs at the four-year institutions in Colorado, it is critical that a student contact and work directly with an ACC Academic Advisor to select (a) the appropriate program (b) the specific 4-year institution that they want to attend, and (c) the appropriate courses to complete at ACC prior to transfer.
It is not possible to graduate from the AS – Engineering Agreement degree at ACC. Because of the wide variance in the types of engineering degrees available at the four-year institutions, there is not a set and prescribed curriculum to complete in an Associate of Science degree.
For more information about this available Pre-Engineering Transfer Agreement, please refer to the Colorado Department of Higher Education website.
Admission Requirements
Job Potential
Engineers work in many industries and fields. You could enjoy a career as a(n):
Civil Engineer

Environmental Engineer

Mechanical Engineer

Electrical Engineer

Aerospace Engineer

Chemical Engineer

Industrial Engineer