Student Academic Honors – Spring 2020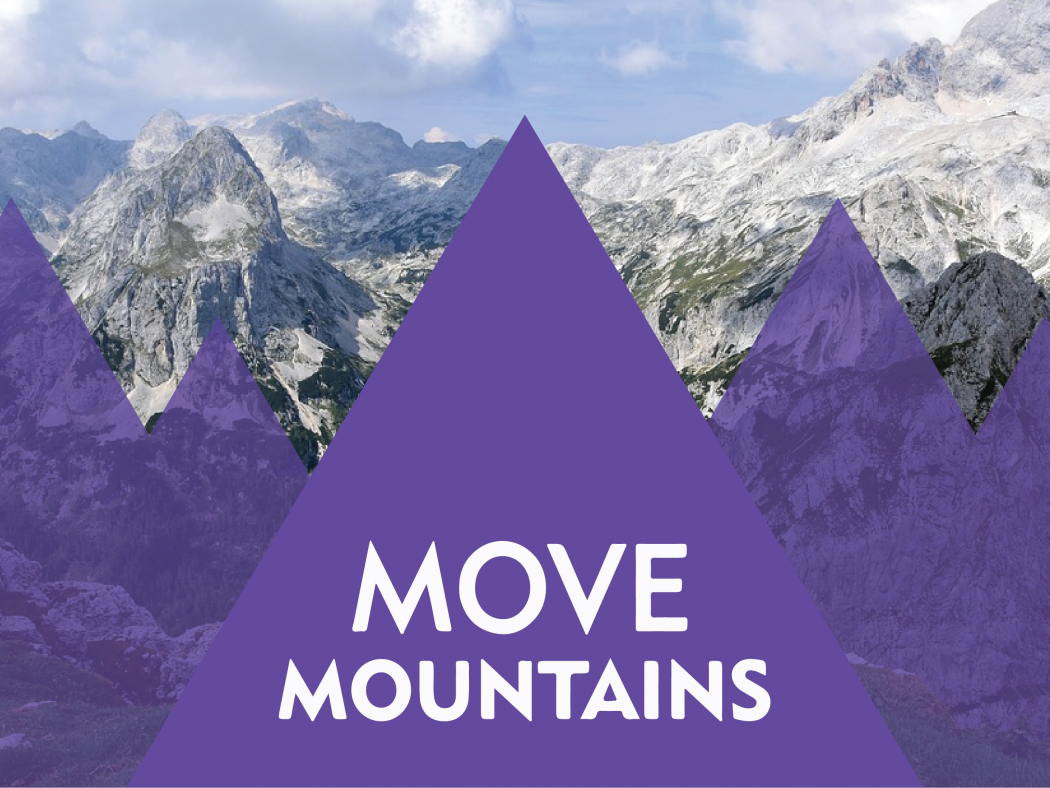 A grand total of 887 Arapahoe Community College students earned academic honors during the Spring 2020 semester, including 412 on the President's List. Students must successfully complete a minimum of 12 credit hours during the semester to be eligible.
We are so proud of ACC students for overcoming obstacles and persevering during challenging and unprecedented times this spring. ACC is here to support our communities and work together towards a stronger tomorrow. We have affordable, in-demand programs in Littleton, Parker, Castle Rock and online.
President's List (4.0 term GPA)
Jacob Abner
Jeremy Abraham
Isaac Abramovitz
Mark Adam
Jacob Addy
Savannah Adkins
Katie Agenbroad
Maddie Albritton
Christine Alger
Thomas Alley
Amanda Angerman
Xaimara Aponte
Chloe Applewhite
Grace Arons
Trevor Arwood
Devin Asbury
Krystal Augustini
Lucas Axmacher
Kiana Ayati
Katie Baca
Safiyah Badahdah
Nic Baird
Caleb Baker
Carissa Baker
Sofia Balasopoulov
Jackson Baltazar
John Banerian
Luke Barber
Shala Baribeau
Lucas Baroody
John Bazinet
Jonah Beals
Luke Beauman
Lauren Bensaid
Rusa Berisa
Sheyenne Berken
Marena Bernard
Gabriel Berta
Kaleb Binger
Blayde Boddie
John Bogumill
Preston Bolyard
Elly Bonds
Danielle Borrego
John Botta
Brandon Bradley
Emily Bramham
Kate Brassell
Celeste Briefs
Rachel Brody
Courtney Brown
Gaeligh Brown
Melia Buckton
Megan Burkhardt
Lenna Busey
Erik Campbell
Abigail Caquias
Micaela Carlson
Rylee Carlson
Cairn Carr
Mari Carrillo
Andrew Carter
Livie Cartwright
Haley Cauble
Jess Cedillo
Kai Celeste
Brandon Chandler
Max Chandler
Vicki Chandler
Kiana Chapman
Jamie Chavez
Taya Cherrington
Nathanel Cho
Kylee Christensen
Libby Christian
Ming Lung Chung
Joe Ciancio
Emilie Cicero
Cinnamon Clausen
Ethan Cleaver
Walter Clegg
Preston Clifton
Witney Clippinger
Jake Cole
Jake Conner
Vincent Conrad
Nolan Cook
Michael Cormican
Alexxis Cornelius
Casey Cornelius
Annika Cota
Corie Crabtree
Maddi Crady
Allie D'Alessandro
Allison Dagenais
Rachel Dahm
Sarah Danielson
Cole Darrington
Cherokee Davis
Kaitlyn Davis
Meg DeCrane
Halle Dennis
Cody Derington
Hollie Dieffenbaugher
Solomon Dold
Parker Donnafield
Riley Dozier
Isabella Duran
Laura Dus
Jasmin Eastman
Rachel Edson
Chantel Edwards
Karilynn Edwards
Xander Elea
Amanda Ellis
Katie Ellis
Margarita Emerson
Regina Evans
Kalina Farajian
Christy Faulkinbury
Emma Fink
Makayla Fisher
Elliana Flieder
Erika Flom
Jaidynn Fohr
Tiernan Freiberger
Andrew Frothingham
Scottie Furman
Kristi Gaines
Anastasia Galbur
Gemma Gallardo
Natalie Gamboa
Aida Gates
Dante Gesi
Cassie Gibbons
Bertille Gigandet
Brendan Glenn
Mary Glenn
Chloe Goldstein
Ariana Gomez
Justin Goode
Grant Gooding
Stephen Goodman
Ann Gorham
Jordan Gornell
Anthony Gossard
Peyton Green
Steven Green
Emma Groesbeck
Matthan Gruzinski
Andrew Guches
Mackenzie Gwartney
Samantha Haberkorn
Sienna Haines
Taylor Hampton
Yuri Han
David Hansbarger
Vachelle Hanson
Casey Harguth
Robert Harris
Anna Hass
Kendra Hatton
Courtney Havermann
James Hawkins
Dale Hembree
Anagabriela Heredia-Garza
Gabby Herndon
Taylor Herrera
Gini Herzberg
Emily Hickey
Nora Hickey
Emily Hodges
Andrew Hoffere
Makayla Hoggard
Abigail Hollmann
Joy House
Sam Hsin
Ping Hu
Toby Hubbard
Meg Huber
Baylee Hurtado
Colleen Huynh
Erika Iacono
Holly Imus
Priscila Jacoia
Mo Jensen
Andrew Johnson
Chanda Jones
Colton Jones
Hannah Jones
Owen Joslin
Maira Juarez
Annie Julseth
Dragana Kasljevic
Alina Kass
Eliana Katzer
Deianeirra Kelley
Kara Kern
Adil Khan
K.T. Kiattanaphon
Danielle Killen
Rykar Kimura
Ella King
Becky King
Jared Kirschbaum
Stephen Kizale
Tim Knott
Vanessa Kolson
Katie Kowalski
Oliver Krell
Colin Kugler
Isabella Kullmer
Jack Kurlinski
Adam Lalum
Adriana Lanier
Madi Larkin
Lisa Lawrence
Hartlee Layne
Brian Lee
Matt Lee
Michael Lehmann
Maston Leit
Austin Lemmer
Savannah Leonardi
Ashley Levstik
Cody Lewis
Joseph Lewis
Lauren Lewis
Savanna Lewis
Cynthia Lim
Timmy Little
Emma Livingston
Jake Logan
Kenna Loughrey
Heather Lucier
Vivian Luckiw
Grace Lycas
Kelly Lynch
Megan Maier
Max Marley
Melissa Marshall
Rebecca Martin
Drew Martinez
Lindsay Martinez
Hadley Marx
Catalina Mascorro
Carly Mason
Faith Matthews
Brad McCabe
William McCall
Briana McCalman
Megan McCartney
Sidney McDonald
Leilani McGaha
Brandon Meanchop
Ashley Meza Hernandez
Jennifer Mirich
Rose Mondragon
Connor Moon
Victoria Moon
Samantha Mora
Melissa Morse
Katie Mundon
Ashley Munoz
Haley Murphy
Nathaniel Murray
Vanda Murray Magro
Mary Myers
Karenna Naherny
Grae Nance
Jackson Nelson
Hannah Newsham
Du Nguyen
Eden Novak
Jared Novotny
Gracie Nuanes
Christine O'Hayre
Dana O'Connor
Selena Olivas
Shaeleigh Olive
Joan Onuigbo
Ellie Opp
Jesus Ortiz
Anna Ostapkovica
Morgan Otto
Cassie Pennings
Abby Peterman
Heather Peterson
Joshua Petterle
Thao Pham
Ryanne Pharo
Andre Phillips
Holly Pickens
Hannah Posey
Madalen Powers
Kinsey Preece
Joseph Price
Anya Prokopenko
Katherine Pumplin
Alexandra Quarles
Joe Quinn
Taylor Quinn
Estrella Quintana
Nicole Railsback
Lucas Rast
Devin Reece
Maggie Reichler
Abby Reinhart
Jennie Reitan
Darian Rex
Annie Rhodes
Jasmine Rice
Kayla Riedel
Juana Rocha
Lauryn Rodvold
Lexi Rossi
Sahvanna Rowe
Maci Ruder
Jessica Ruelas
Bryan Rustad
Ribecka Salcedo
Javier Salcido Berru
Aleana Samaniego
Kaitlyn Sands
Anthony SanFilippo
Caecilia Sarnowski
Caitlin Satkowski
Bianca Saucedo
Rebecca Sawaged
Isabella Scala
Pat Scarangelli
Angela Schmidt
Mackenzie Schmidt
Anna Schnittker
Jill Schreurs
Mary Schulte
Abby Schutte
Katie Scott
Alec Sears
Alejandra Serrano
Katie Seymour
Gail Shaffer
Kari Shirey
Emma Shumate
Connor Simmons
Aaron Simonson
Ryan Simson
Jessica Siregar
Olta Skendomemaj
Courtney Sladovnik
Bailee Smaldone
Lucas Smith
Lynae Smith
Meghan Smith
Phillip Smith
Taylor Smith
Kevin Spence
Matthew Stagg
Christina Stone
Cliff Stump
Kyle Sullivan
Lacey Swaim
Adam Sweeney
Fatima Tapiya
Tia Tarka
Gina Taylor
Natalie Teflian
Ella Temme
Brooke Thomas
Cassie Thomas
Julia Thomas
Jonathon Thurston
Chelsea Tolson
Sam Tompkins
Peter Trainor
Carol Trevino
Katie Tsuchimoto
Vara Tummala
Parveen Udawala
Gabby Van Allen
Tamah Van Der Merwe
Leah Vance
Cambrie Vergeire
Lindsey Vest
Damaris Vicarte
Katelyn Voake
David Waite
Robert Wardell, Jr.
Brookanna Ware
Chloe Warren
Sophie Warren
Emily Waskow
Rosalie Watkins
Anna Watson
Kaylie Watson
Carrie West
Madeline Westcoat
Kylie Wheeler
Nicole White
Braeden Whitman
Ava Wiesenmeyer
Courtney Wiley
Dakota Williams
Jade Wimer
Samantha Winkle
Evan Winterfeldt
Tyler Wright
Abby Wurtsmith
Nealy Wyatt
Naomi Young
Seth Young
Tiffany Yuan
Vice President's List (3.75 – 3.99 term GPA)
Liam Acevedo
Luke Amann
Brandon Amo
Daeja Aragon
Taylor Archambeau
Ahmad Aryan
Jennifer Aycock
Tiernan Barela
Travis Barker
Melanie Barraza
Makayla Barrett
Bryce Baxter
Kyle Bell
Christine Bernal
Rylee Bernier
Ruby Bithell
Nic Bloss
Devin Bombalicky-Tingle
Ainsley Borak
Rigby Bradshaw
Elizabeth Brankin
Thiessen Burch
Sky Burnor-Lucero
Jake Burns
Zariah Cameron-Lovell
Makylah Campbell
David Carter
Darren Ceja
Tyler Cerny
Alexander Chadwick
Nathan Chesshir
Megan Clark
Margaret Cleary
Stephen Cohen
Sergio Collins
John Colt
Victor Cordova
Lea Cortez
Cameron Cowan
Cameron Coyhis
Emma Crabtree
Gwen Curtis-Sprinkle
Shannon Cusick
Billie Daniel
Arthur Davis
Matthew Dawson
Becca de Vergie
Charlie DeHaven
Fawn Dillon
John DiPaolo
Cameron Dolan
Ryan Dreher
Jason Du Plooy
Josh Durham
Sean Elwood
Lauren Emery
Pamela Emley
Ryan Esparza
Yesenia Estrada
Killian Fallon
Evan Fiechtner
Sylvia Finley
Eli Fisher
Torrey FitzRandolph
Sierra Funk
Sofia Galeano
Carmelita Gandarilla
Blake Garces
Dylan Garrett
Jill Goings
Darren Grant
Justin Gutierrez
Kaylee Hales
Kyla Hammond
Lia Hanchett
Taylor Harrelson
Danyelle Harris
Brian Herbaugh
Karla Hernandez
Thyra Herrick
Lindsay Hinton
Rachel Hintz
Katie Hoang
Alexis Hobson
Brynn Hoffmann
Carson Holbert
Zach Hovasse
Natori Hudson
Rexi Jacquez
Bailey James
Cassidy Johnson
Kim Johnson
Dylan Jones
Rachael Jones
Sophia Jones
Mady Kaufman
Cassandra Kehrer
Collin Keith
Ashlee Keoppel
Chris Kilthau
Kylee King
Jake Koren
Will Kramer
Konstantin Krylov
Michaella Kuchera
Jordynn Kunze
Megan Langley
Deidre Lassiter
Zachary Lawlor
Peyton Le
Joe Leach
Taylor Lee
Kylie Leonhardt-Sullivan
Cristian LeVigne
Lauren Lewis
Jack Lisowy
Iesha Little
Zhen Liu
Vanessa Lombardi Trejo
Morgan Losser
Brandy Lozano
Zachary Lumsden
Lauren Lunde
Kaitlyn MacLennan
Catherine Martin
Kurt Matthews
Connor McCarthy
Shaun McIntyre
Steven McIver
Kaycee McMaster
Ashlyn McWhirter
Jacqueline Meeks
Kyle Melchior
Jessie Milleson
Lauren Mitchell
Sophia Motsinger
Michael Mozeshtam
Sydney Nickell
Paul Niles
Rachael Oliver
Christiana Opoku
Zoe Ortiz
Josh Osborne
Alexis Patino
Michael Pearson
Cassandra Pedersen
Paige Petrone
Allyza Pinkerton
Matthew Pixley
Ella Pucciano
Alexia Ramos
Ariana Rathburn
Annika Rayfield
Shawn Recker
Grant Reno
Ashlynn Rhodes
Makayla Rice
Carlos Rios
Dustin Rogers
Mandy Roloff
Nicole Rothwell
Quinn Russell
Zack Ruybal
Alexis Salminen
Mimi Sanchez
Ashlan Saunar
Emily Schaefer
Justin Schreiber
Shelby Schroeder
Jeeva Senthilnathan
Rachel Sharp
Rhianna Slade
Victoria Slater
Connor Slattum
Kathryn Smith
Damiond Smith
Brian Sparrow
Justin Speegle
Joseph Speer
Nick Speirs
Taylor Sperber
Christopher St. John
Andrew Stevenson
Ashley Stick
Kristina Teller
Nico Tenorio
Brandon Thomas
Shea Tinkey
Joseph Tort
Jacob Tousignaut
Nicholas Tunks
Jacob Typher
Kristina Underwood
Aiben Villela
Mitchell Vizcaino-Ruiz
Nataliya Vulikh
Elika Walker
Ciara Ward
Mason Weaver
Grace Weber
Liv Weiman
Mitchell Weiss
Xandria Welch
Mimi Whipp
Jared Wilks
Dean's List (3.50 – 3.74 term GPA)
Mercedez Abrego
Kathryn Accashian
Tristan Allard
Madison Allen
Jeremy Andrews
Peter Armstrong
Eduardo Arroyos
Angelina Ayers
Johnri Banaag
Nicole Baptiste
Aubrey Barbarigos
Nathan Barnes
Joseph Batres
Gaelen Baty
Blake Bentley
Kelli Birmingham
Garrett Blizzard
Robin Block
Rikki Blonski
Sophie Bloomquist
Robert Breglio
Ashley Brooks
Ericka Brown
Andy Bruckbauer
Karen Bryant
Mariah Bunting
Eliza Burke
Joshua Burkhardt
Sam Cadag
Kekoa Cahill
Brian Cain
Cash Cain
Lavelle Caldwell
Ashley Cano
Michael Carter
Danny Cash
Morgan Castor
Anna Chandler
Cami Christensen
Gabby Christensen
Caleb Christenson
Heather Churchman
Aubri Cisson
Grace Clark
Eleni Clifford
Jessica Clinger
Emily Clouston
Tyler Connelly
Davis Connors
Erick Cortez
Tianna Cox-Anderson
Bryson Cranmer
Anh Dang
Garrett Daniel
Jackson Davis
Keith Demers
Daniel Dennis
Tyler Dierking
Katelyn Donovan
Elise Douglas
Kyle Douglas
Ashley Dover
Jared Downing
Trinity Dowodzenka
Kexin Duan
Taylor Dugdale
Sydney Dunevitz
Sierra Duval
Ryan Edmonson
Daniel Elkins
Ian Ellis
Carl Elston
Malachi Endley
Katherine Eynon
Gregoire Fauchet
Samantha Federico
Eric Ferguson
Zoe Flauding
Richard Fletcher
Jessica Flores-Faisal
Zack Fox
Max Friscic
Monica Gaebe
Lila Galinkin
Chloe Gamard
Corbin Garrett
Rachel Gartrell
William Gaw
Nolie Gerard
Tara Gharagozloo
Tiana Gill
Kelly Gilmartin
Sylvia Goodman
Nolan Gould
Amanda Grace
Ruby Granger
Spencer Greenley
Braedon Greenwood
Katherine Griek
Jade Gurule
Megan Haberbosch
Rebecca Harpster
Christopher Harris
Jacob Harris
Stephanie Hartman
Kat Hecht
Thomas Hefner
Brian Hensley
Alicia Herrera
Adia Hinds
Jayda Hinton
Tyler Holmes
Emma Holub
Tate Howard
Westyn Hubbard
Megan Hurley
A.J. Jacobs
Persephone Janowski
Kendra Jeffres
Henry Jimenez
Kat Jolley
Kiya Jones
Mason Kellar
Christian Kellogg Martinez
Justin Kenny
Nala Kimberley
Drake King
Daniel Koch
Halle Koy
Brooke Kummerfeld
Hannah Kuretich
Christopher Landry
Greyson Langley
Sue Langman
David Larson
Brandi Lawrence
Tyrone Lee
Chris Lesnansky
Samuel Less
Kelli Lewis
Heather Leybag
Tia Ling
Patrick Lohr
Daren Lucas
Dylan Lynn
Eric Lynn
Abbey Mallette
Derica Marillo
Zo Martinez
Stormie Martinez
Phillip Martini
Michaelia Maxey
Steven May
Mackenzie McAbee
Gwen McPherson
Monique Medina
Gabriel Mendoza
Julie Messer
Jared Mills
Sam Moccia
Raul Montes
Eileen Moore
Amanda Moots
Ella Moran
Cassie Moyer
Maddy Muniz
Siena Muscianisi
Megan Nelson
Scott Neville
Daniel Nichols
Jae Nokes
Skylar Nollenberger
Scott Novak
Samantha O'Brien
John Ochoa
Morgan O'Connor
Bradi Ore
Aaron Padgett
Evan Panagos
Julia Perez
Austin Perry
Rhiannon Peterson
Mia Pham
Dylan Pidcock
Hadley Pletscher
Kelsey Pollack
Madison Potter
Travis Prince
Corey Rabus
Martin Ramirez Gutierrez
Christopher Rayburn
Samantha Reisdorph
Thomas Rendon
Anessa Reyes
Laura Reyes
Sean Rhomberg
Neftali Robles
Manny Rodriguez
Jody Romero
Trevor Rost
Mindy Rude
Katherine Runnberg
Janson Rush
Jonathan Rutherford
Mirna Saeed
Angel Saldana
Jesus Samario
Anthony Sandoval
Sam Scanlan
Jess Schafer
Ann Schepers
Breviana Schoolfield
Isabel Selman
Brynn Shelton
Akiko Shimazu
Robert Shine
Angela Simonds
Kashay Simpson
Anna Simson
Ivy Slatten
Kezia Slinker
Kylee Small
David Smith
Jake Smith
Autumn Stahnke
Julia Stark
Erik Stecker
Mary Steyaert
Morgan Stone
Georgia Strimenos
Jared Stroud
Kelly Sweigart
Todd Sztaba
Nino Taa
Haley Taff
Todd Talbot
Michael Taylor
Reese Taylor
Arielle Thigpen
Darrin Thorndike
Mike Thorne
Dillon Tiller
Jayson Tisdall
Mariah Trujillo
Erin Trunck
Kilee Tucker
Sianne Turnbull
Stephanie Vance
Steven Veaughn
Isaak Velasquez
Caedmon Veselka
Audrey Vogt
Lauren Voit
Zachary Vultao
Brandon Wall
Aundrea Waltz
Anthony Warner
Michelle Warner
Phillip Weld
Kenneth Whaley
James Wigle
Kara Wilkes
Ben Wilkins
Ila Wilson
Riley Winkelmann
Oi Ling Wong
Sana Xiong
Catherine Yap
Lily Yesayan
Chandler Yurk