ACC Earns Platinum Seal from ALL IN Challenge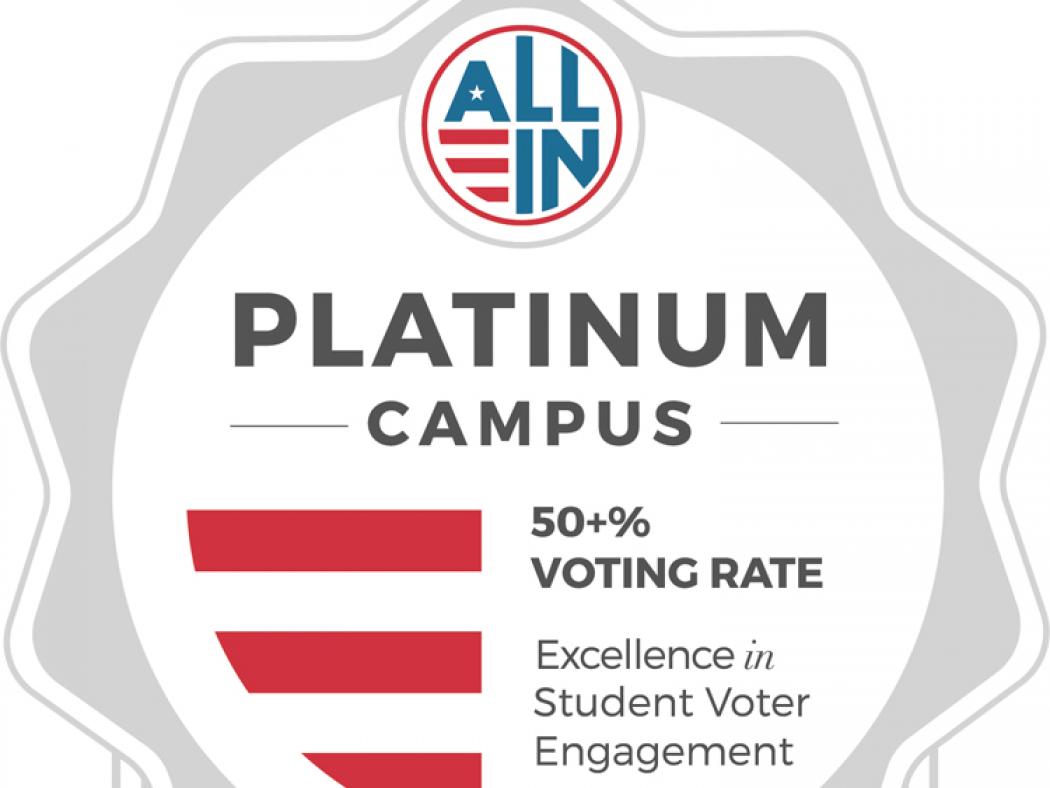 Arapahoe Community College has earned a Platinum Seal from the ALL IN Campus Democracy Challenge for having a 2018 campus-wide student voting rate above 50% in the 2018 midterm election.
 
The ALL IN Campus Democracy Challenge is a non-partisan, national initiative recognizing and supporting campuses as they work to increase non-partisan democratic engagement and full student voter participation. The Challenge encourages higher education institutions to help students form the habits of active and informed citizenship, and make democratic participation a core value on their campus.
 
ACC also participates in the National Study of Learning, Voting and Engagement (NSLVE).