Join ACC's Writers Studio March 10-12 for the Writers Studio Literary Festival with Zoom panels and workshops throughout and a virtual reading on Saturday, March 12.
Schedule
(All times are MST)
Thursday
6:00-7:30pm
"Writing for a Teen Audience", Young Adult Literature reading and panel featuring local writers David Matthew-Barnes, Len Vhalos (former owner of Tattered Cover), and Sherry Shahan. 
Join three mavens of the Young Adult (YA) Literature industry in America, who will read from recently-published novels and then discuss tips and techniques for writing for the YA audience. Audience inquiries will be fielded and answered in the latter part of this panel.
Friday
6:00-7:30pm
"For the Love of the Writer: Publishing and Creating the Humble Essayist Press," featuring ACC Faculty Emeritus and Kathryn Winograd and Annie Dawid. 
Finally sculpting that book manuscript and zeroing in on just the right press that, yes!, takes it is the stuff of heady ecstasy. And then comes the reality of actual publication. Using the Humble Essayist Press and the process of publishing Annie Dawid's book, Put Off My Sackcloth, (originally titled, Skin, Pith, Pit) as their touchstones, Dawid and Humble Essayist Press Editor Kathryn Winograd will share the process of publishing a book.  They will start with their own experiences of creating a manuscript, finding a press, working with editors, copyeditors, and graphic designers on developing and finessing the final manuscript, different publishing models, and the expectations for editors and the author after publication.  Dawid and Winograd bring their expertise as widely published writers who, between the two of them, have published a dozen award-winning books with an assortment of different publishers ranging from small literary presses to university to commercial presses. They will share pieces from their books as examples of the kinds of presses they worked with and why. Both Dawid and Winograd have served as book mentors for years through the MA Creative Writing program at University College, University of Denver, and the MFA programs at Ashland University and Regis University. Please, if you have them, bring questions about your own book projects.
Saturday
Len Vhalos: "Effective Pacing in Your Fiction" | 9:00 - 10:30am

Have you ever been reading a book and you just hit a wall? Does it feel like a struggle just to turn the page? If so, the story in question may have a problem with its pacing.

Pacing is the speed at which a story is told, which is different than the speed at which a story takes place. Understanding this, and learning how to fine tune your work to maximize the pace, can be the difference between a story that lays flat and one that leaps off the page.

This course is designed for writers of long-form narrative fiction, to help you understand, identify, and improve the pacing of your work. In this session we will:

Understand and identify good pacing
Review the three-act structure and the Hero's Journey
Focus on the importance of the first act
Discuss the dangers of expository writing
Make a case for brevity
And much more

You'll leave this course with a clear path to making your story flow in a way that won't leave readers behind. 

Kathryn Winograd: "Writing with Abandon and Control in Poetry and Prose: A Hands-On Workshop" | 10:45am - 12:15pm
So often the act of writing ricochets between the lightning flash from the muse and the dog-paddle through the quagmire of the unknown. How do writers after the lucky fever of inspiration revise to find organic structure and elegance in the sometimes chaos of their outpourings? And how do writers blocked from their own intuitive riches, and despairing, make the sudden leaps into writing that is profound and expansive? In this workshop, we will explore the works of other writers, both poets and prose writers, and experiment in our own free-writing with the techniques we discover for both the abandon and the control that happens in the generation of work and the, sometimes, radical revision. This workshop is designed for any writer looking for the next level in their journey. Come prepared to write fresh material and/or revise the stubborn.
A lunch-time reading featuring Writers Studio Festival Presenters | 12:30 - 1:30pm
Renowned Horror Writer Gabino Iglesias: "Violence and Horror" | 2:00 - 3:30pm
In this workshop we will have an honest discussion about the main types of violence we find in horror/dark fiction and the best ways to engage with them. We will explore the role of empathy through characterization, which means we'll discuss positionality and other core elements of great character development and how they fit together in horror narratives, especially in relation to horror and violence. We will talk about the explosive, messy nature of violence and how to pace it to serve our narrative while also looking at some of the sub-genres of horror and their relations/expectations in terms of brutality and gore. Finally, we will look at syncretism and religion and learn to research and use them to create powerful stories that reflect the truly strange and diverse world we live in and the plethora or roles violence can play in it.
---
About the Presenters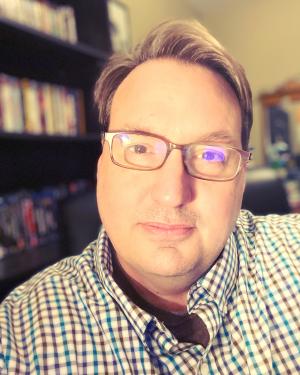 David-Matthew Barnes is the bestselling author of fifteen novels, three collections of poetry, seven short stories, and seventy stage plays that have been performed in three languages in twelve countries. He writes in multiple genres, primarily young adult, romance, thriller, and horror. His literary work has appeared in over one hundred publications including The Best Stage Scenes, The Best Women's Stage Monologues, The Best Men's Stage Monologues, The Best 10-Minute Plays, 105 Five-Minute Plays for Study and Performance, and several collections in the Chicken Soup for the Soul book series. He is a Pushcart Prize nominee. He graduated with honors from Oglethorpe University in Atlanta with a Bachelor of Arts in Communications and English. He earned a Master of Fine Arts in Creative Writing at Queens University of Charlotte in North Carolina. He is a graduate of the Professional Program in Screenwriting at UCLA. To date, he has written five produced screenplays, including the award-winning Dutch film Wagon.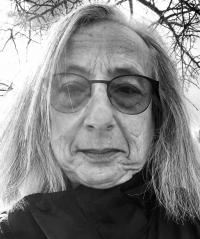 Annie Dawid's fifth book, Put Off My Sackloth, was just published by The Humble Essayist Press. It was a runner up in the Los Angeles Book Festival 2021 autobiography category. Her poetry chapbook, Anatomie of the World, was published in 2017 by Finishing Line Press.
Her three volumes of fiction are:
York Ferry: A Novel, Cane Hill Press, 1993, second printing, winner of 2016 International Rubery Award in Fiction

Lily in the Desert: Stories, Carnegie-Mellon University Press, 2001

And Darkness Was Under His Feet: Stories of a Family, Litchfield Review Press, 2009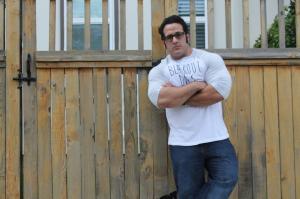 Gabino Iglesias is a writer, journalist, professor, and literary critic living in Austin, TX. He is the author of ZERO SAINTS, COYOTE SONGS, and THE DEVIL TAKES YOU HOME (coming in August from Mulholland Books) and the editor of BOTH SIDES and HALLDARK HOLIDAYS. His work has been nominated twice to the Bram Stoker Award as well as the Locus Award, the International Latino Book Award, the Anthony Award, and won the Wonderland Book Award for Best Novel in 2019. His nonfiction has appeared in the New York Times, the Los Angeles Times, Electric Literature, and LitReactor. His reviews appear regularly in places like NPR, Publishers Weekly, the San Francisco Chronicle, Criminal Element, Mystery Tribune, Vol. 1 Brooklyn, the Los Angeles Review of Books, and other print and online venues. He has offered writing workshops through the Writers' League of Texas, the Lighthouse Writers Workshop, HubCity Press, the Las Vegas Writers Lounge, Stories on Stage Sacramento, and other institutions. He teaches creative writing at Southern New Hampshire University's online MFA program. You can find him on Twitter at @Gabino_Iglesias.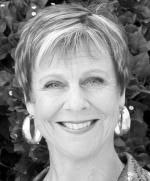 Sherry Shahan lives in a laid-back beach town in California where she grows carrot tops in ice cube trays for pesto. She's well known for her Alaskan-based middle-grade adventure novels Frozen Stiff and Ice Island (both Random House). Her essays and short stories have  appeared in international and national magazines, literary journals and anthologies. She earned an MFA from Vermont College of Fine Arts and taught a creative writing course for UCLA Extension for 10 years.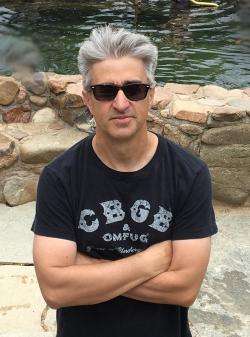 Len Vlahos is the author of five novels for young adults, including The Scar Boys, Life in a Fishbowl, and Hard Wired. Len dropped out of NYU film school in the 1980s to play guitar and write songs for the punk-pop band, Woofing Cookies. Since then he has earned a black belt in Taekwondo ("You can still beat me up, but I'm going to look good while you do it"), and has learned to play ice hockey (not very well). He's spent most of his adult life working as a bookseller, or in the service of booksellers. Len and his family live in Littleton, Colorado.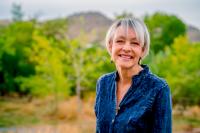 Kathryn Winograd: A longtime educator and arts advocate, Kathy is the author of seven books, including her upcoming chapbook, Flying Beneath the Dog Star: Poems from a Pandemic, Slow Arrow: Unearthing the Frail Children, a Bronze Medalist in Essay for the 2020 Independent Publisher Book Awards, and Air Into Breath, an Alternate for the Yale Series for Younger Poets and Colorado Book Award Winner in Poetry.  Recent and upcoming poetry and nonfiction has/will appear in Split Rock Review, Flyaway: Journal of Nature & Environment, River Teeth and Terrain.org. She currently teaches for the Regis Mile-Hi MFA program.
Sponsored by Writers Studio at ACC. For more information or accommodations, contact Andrea Mason at andrea [dot] mason [at] arapahoe [dot] edu | 303.797.5857 or Jamey Trotter at jamey [dot] trotter [at] arapahoe [dot] edu | 303.797.5794.