Join ACC's Writers Studio March 9-13 for the Writers Studio Literary Festival via Zoom.
Flat fee to attend any or all sessions: $50 for the public | $20 for ACC students
We will be offering workshops in:
Fantasy writing

Flash fiction

Prose poetry
Donate to the ACC Foundation and get a free Progenitor Literary & Art Journal.
Schedule
Tuesday, March 9
Courtney E. Morgan - 6:30-8:00pm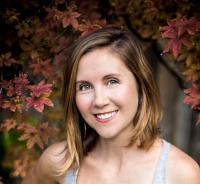 Session: Rituals and Routines for a Robust Writing Practice
In this seminar we'll discuss and develop some practices and rituals for noticing and utilizing the natural cycles in and around us—including the shifting of the seasons and cycles of the moon—to hone and amplify our own creative process and develop a writing practice that works with (rather than fighting against) these patterns. Get ready to get a little woo with your writing practice!
Courtney E. Morgan is the author of The Seven Autopsies of Nora Hanneman, a finalist for the Ronald Sukenick Innovative Fiction Award. Her writing has also appeared in Pleiades, Lunch Ticket, American Book Review, and others. Morgan is the founder and managing editor of The Thought Erotic sexual culture journal and received her MFA in Creative Writing from the University of Colorado, Boulder, where she has also taught. She currently teaches at Lighthouse Writers Workshop, as well as an outreach writing program in local homeless shelters and libraries. She is also a writing coach and teaches personalized on-site and online creativity and writing courses. She is working on a literary speculative novel, studying astrology, and writing (literally and metaphorically) by the moon. Find her at courtneyemorgan.com and @courtney_e_morgan on IG.
Wednesday, March 10
Mary Blew - 5:30-6:30pm
Opening Reading - Join the Zoom Session - Code: 422 396 1869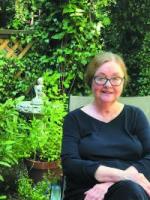 Mary Clearman Blew has written or edited thirteen books of fiction and nonfiction. Her short fiction collection, Runaway, won a Pacific Northwest Booksellers Award, as did her memoir All but the Waltz: Essays on a Montana Family. A novel, Jackalope Dreams, won the Western Heritage Award. Her most recent nonfiction book is This Is Not the Ivy League: a Memoir, which depicts her educational path, beginning with enrollment in a country school in Montana and culminating with her professorship in creative writing at the University of Idaho. Her novel Ruby Dreams of Janis Joplin was released in September 2018, and a second novel, Sweep Out the Ashes, was released in September 2019. A third novel, Waltzing Montana, will be available in March of 2021, and a fourth, Think of Horses, is under contract to complete a Montana Quartet with linked locations and characters.
Jose Hernandez Diaz - 6:30-8:00pm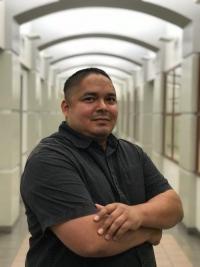 Session: What is a prose poem? How can I write one?
This session will focus on the history of the prose poem through Baudelaire and then explore American prose poetry. We will take a look at some influential surrealist or absurdist writers in the form, like Charles Simic and James Tate, winners of the Pulitzer Prize. Also, we will take a look at some relatively political and realist writers in the form like Claudia Rankine. Once we learn the history and context of the form, we will move on to writing exercises in prose poetry. Through the use of several literary devices and techniques we will accomplish our goal of writing a prose poem or two.
Jose Hernandez Diaz is a 2017 NEA Poetry Fellow. He is the author of The Fire Eater (Texas Review Press, 2020). His work appears in The American Poetry Review, Boulevard, Colorado Review, Georgia Review, Iowa Review, The Missouri Review, The Nation, Poetry, and in The Best American Nonrequired Reading 2011. Currently, he is an Associate Editor for Frontier and Palette Poetry. Find his book online.  
Thursday, March 11
Nancy Stohlman - 6:30-8:00pm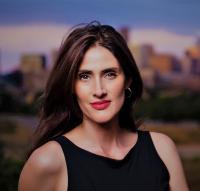 Session: Going Short: Writing Flash Fiction
Flash fiction is changing the way we tell stories. Carving away the excess, eliminating all but the most essential, flash fiction is putting the story through a literary dehydrator, leaving the meat without the fat. In this workshop, veteran writer, publisher and professor Nancy Stohlman will take you on a flash fiction journey to examine and discuss the fundamentals of flash, try a variety of approaches to the compressed narrative, and generate your own original flash pieces. Open to writers with all levels of experience in the form, whether you are brand new to flash fiction, a writer coming from other genres, or a fellow flasher looking for a dose of inspiration.
Nancy Stohlman has been writing, publishing, and teaching flash fiction for more than a decade, and her latest book, Going Short: An Invitation to Flash Fiction (Ad Hoc Fiction, 2020) is her treatise on the form. Her other books include The Vixen Scream and Other Bible Stories, The Monster Opera, and Madam Velvet's Cabaret of Oddities, a finalist for a 2019 Colorado Book Award. Her work has been anthologized widely, appearing in the W.W. Norton New Micro: Exceptionally Short Fiction, Macmillan's The Practice of Fiction, and The Best Small Fictions 2019, as well as adapted for the stage. She teaches at the University of Colorado Boulder and around the world.  
Find Nancy Stohlman and her publications, including her new instructional guide to flash fiction writing, Going Short, An Invitation to Flash Fiction at nancystohlman.com.
Friday, March 12
Friday Happy Hour Reading! Progenitor Volume 55, 2020 Edition - 5:00-6:15pm
Join the contributors to the Progenitor that was published during the onset of the pandemic for a reading of their works, while you sip or swill from the beverage of your choice, purchase and making.
Join the Zoom Session - Code: 422 396 1869
David Slayton - 6:30-8:00pm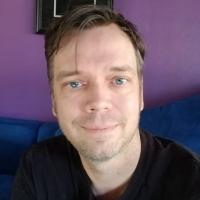 Session: World-Building from the Fatal Flaw
Speculative worlds need grit and flaws to feel real. This workshop will help you find your world's darker side, the fatal flaw that your heroes can't resolve. We'll look at some historical examples and societal, economic, and resource issues that can help deepen your world's reality.
David R. Slayton grew up in Guthrie, Oklahoma, where finding fantasy novels was pretty challenging and finding fantasy novels with diverse characters was downright impossible. Now he lives in Denver, Colorado and writes the books he always wanted to read. His debut, White Trash Warlock, was published in October 2020 by Blackstone Publishing. The sequel, Trailer Park Trickster, will be released in October 2021. He is represented by the Seymour Agency.
David has taught workshops at the Pikes Peak Writers Conference, the League of Utah Writers Quills Conference, the Seymour Agency Winter Retreat, and Rocky Mountain Fiction Writers. He is a regular speaker at library and school events as well as Denver Pop Culture Con (formerly Comic Con).
"White Trash Warlock is wild and weird and way too much fun. Dark, funny, and full of devious twists. Highly recommended!'' - Jonathan Maberry, New York Times bestselling author of Rage and V-Wars
Find David Slayton and his fresh and delicious fantasy novel on the web at davidrslayton.com.
Saturday, March 13
Josh Dolezal – 9:30-11:00am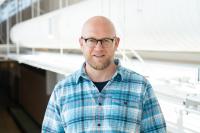 Session: Defamiliarization, or the Widowed Image
Why do some images in fiction and movies haunt us more than others? And, conversely, why do some well-crafted narratives leave us cold? In this workshop we will consider how the strategies used to craft memorable scenes in fiction and film might also enrich creative nonfiction. We will consider examples from Charles Baxter's Burning Down the House, where Baxter defines defamiliarization as a writing technique, as well as from films as diverse as Brothers and Schindler's List. Defamiliarization is a key ingredient in many New Yorker covers and cartoons, and it might be understood as the hallmark of innovation in any genre. After experimenting with defamiliarization as a way to reimagine familiar images, such as the American flag or a cornfield, we will close with exercises designed for memoir, the personal essay, or literary journalism.
Joshua Dolezal is the author of a memoir, Down from the Mountaintop: From Belief to Belonging, which was shortlisted for the William Saroyan Prize. His work has also appeared in more than twenty journals, including Hudson Review, Kenyon Review, Gettysburg Review, Shenandoah, and Fourth Genre. He co-hosts the podcast Mid-Americana: Stories from a Changing Midwest with Brian Campbell.
Lunchtime Readings by Author Presenters - 11:15am - 12:15pm
Join the Zoom Session - Code: 422 396 1869
Hillary Leftwich – 12:30-2:00pm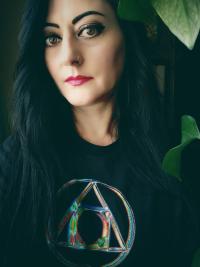 Session: Digging Up Your Ghosts
Vulnerability is difficult to write about. But if we take pieces from one experience or several experiences and use them in our writing, we write past the make-believe and what is essentially our own hurt. Characters, settings, imagery, and all of these tools can be used to create a piece coming from our own truth, but not necessarily nonfiction. It's all in how we tell it. We will look at tools to help dig up your ghosts and write about them, all within a safe space. The memories and images you have buried deep that need a voice are the ones this class will help you unbury. Reading examples from other writers, we will examine what is successful and how you can learn to utilize these techniques, as well as the tools to write your own traumas or memories, dig up the ghosts, and find the voice you want others to hear.
Hillary Leftwich is the author of Ghosts Are Just Strangers Who Know How to Knock (CCM Press/The Accomplices 2019) which is one of The Accomplices Best Sellers, a finalist for Big Other's Best Fiction Book of 2019, and voted as one of Entropy's Best Fiction Books of 2019. Her hybrid memoir, Aura, is forthcoming from Future Tense Books in 2022. Her writing can be found in The Rumpus, Entropy, Denver Quarterly, Hobart, and numerous other journals both in print and online. She runs ☿ Al·che·my Author Services & Workshop and teaches creative writing at Lighthouse Writers. Find her: hillaryleftwich.com
Sponsored by Writers Studio at ACC. For more information or accommodations, contact Andrea Mason at andrea [dot] mason [at] arapahoe [dot] edu | 303.797.5857 or Jamey Trotter at jamey [dot] trotter [at] arapahoe [dot] edu | 303.797.5794.