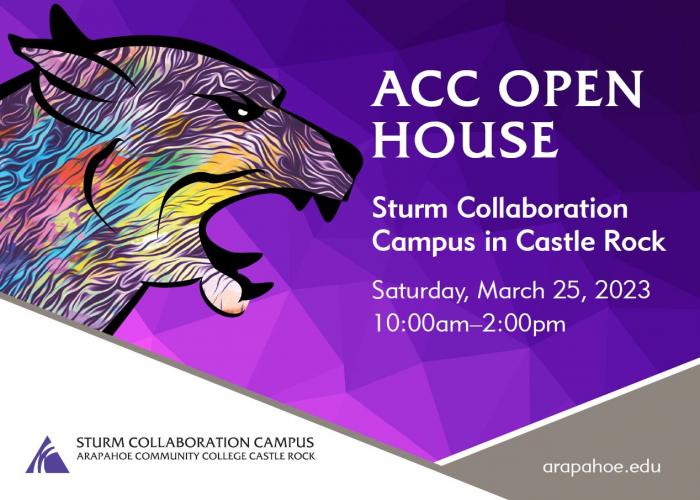 Learn about our programs, degrees and opportunities at the Sturm Collaboration Campus at Castle Rock at our Open House Saturday, March 25 from 10:00am - 2:00pm. Meet with Admissions, Advising, Financial Aid, Student Services and Faculty!
Degrees and Pathways

Academic & Career Advising

Scholarships (ACC, STEM, Foundation)

Earn College Credit while in High School

ASCENT Program (earn College Credit after Senior Year)

Workforce & Community Education Programs (Apprenticeships)

Support for Military & Veterans

ACC Resources, Admission, Enrollment & More!

RSVP for Sturm Collaboration Campus
For more information or disability accommodations, contact castle [dot] rock [at] arapahoe [dot] edu or call 303.660.3160