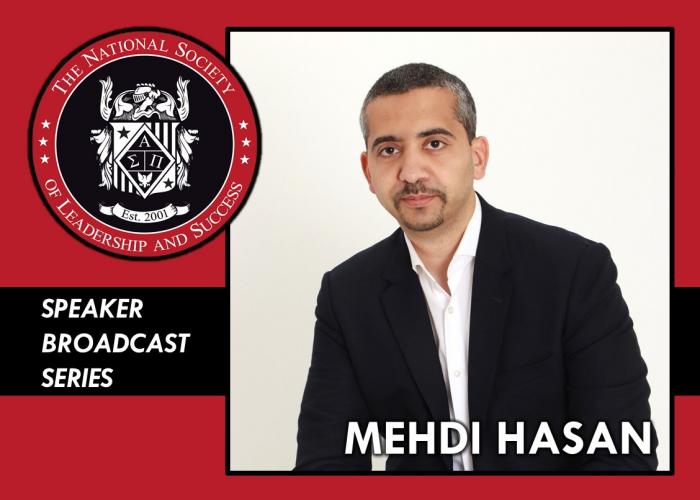 Location
Littleton Campus
M3750
During our NSLS Speaker Broadcasts, you will get to hear wisdom and insight from successful, well-known leaders in areas such as: business, the arts, philanthropy, politics, science, and more! NSLS Chapters all over the country are tuning in at the same time to watch these broadcasts. Members of our campus community are welcome to attend.
Tonight's speaker is Mehdi Hasan. The topic is: The Art of Persuading, Debating, and Public Speaking. Mehdi Hasan is an award-winning British-American journalist. He hosts The Mehdi Hasan Show on MSNBC and NBC's streaming channel Peacock. He'll join us to discuss debating, persuading, and public speaking.
This is a livestream event.
An RSVP is not required, though NSLS members are encouraged to use the RSVP function on our chapter's event calendar on the NSLS website.
For information and accommodations, contact Dan Balski.