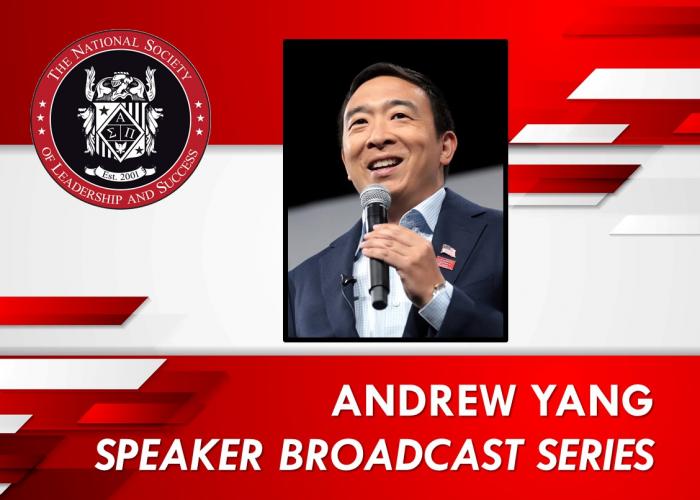 Join us on October 11 from 5-6pm in M3160 (Littleton Campus) for an NSLS Speaker Broadcast: Moving Leadership Forward with Andrew Yang.
Andrew Yang was a 2020 presidential candidate and a 2021 candidate for New York City mayor. Named Presidential Ambassador of Global Entrepreneurship by President Obama, he's the founder of Humanity Forward and Venture for America. Yang's New York Times bestselling book, The War on Normal People, helped introduce the idea of universal basic income into the political mainstream. Yang graduated from Brown University, where he graduated with degrees in economics and political science, and Columbia Law School, where he was an editor of the Columbia Law Review.
During our NSLS Speaker Broadcasts, you will get to hear wisdom and insight from successful, well-known leaders in areas such as: business, the arts, philanthropy, politics, science, and more! NSLS Chapters all over the country are tuning in at the same time to watch these broadcasts. Members of our campus community are welcome to attend.
An RSVP is not required, though NSLS members are encouraged to use the RSVP function on our chapter's event calendar on the NSLS website.
For information and accommodations, contact Dan Balski, dan [dot] balski [at] arapahoe [dot] edu, 303.797.5667.