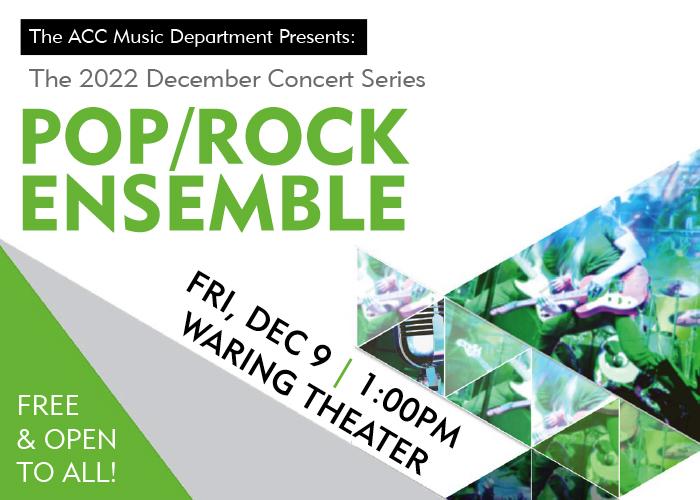 The ACC Music Department presents the 2022 Fall Concert Series. Enjoy the ACC Pop/Rock Ensemble in concert on Friday, December 9 at 1pm in the Waring Theatre. 
This concert is free and open to the public. 
For more information or accommodations, contact Charles Haarhues, PhD at charles [dot] haarhues [at] arapahoe [dot] edu or 303.797.5879.