Who is Workforce and Community Programs? Meet our Team!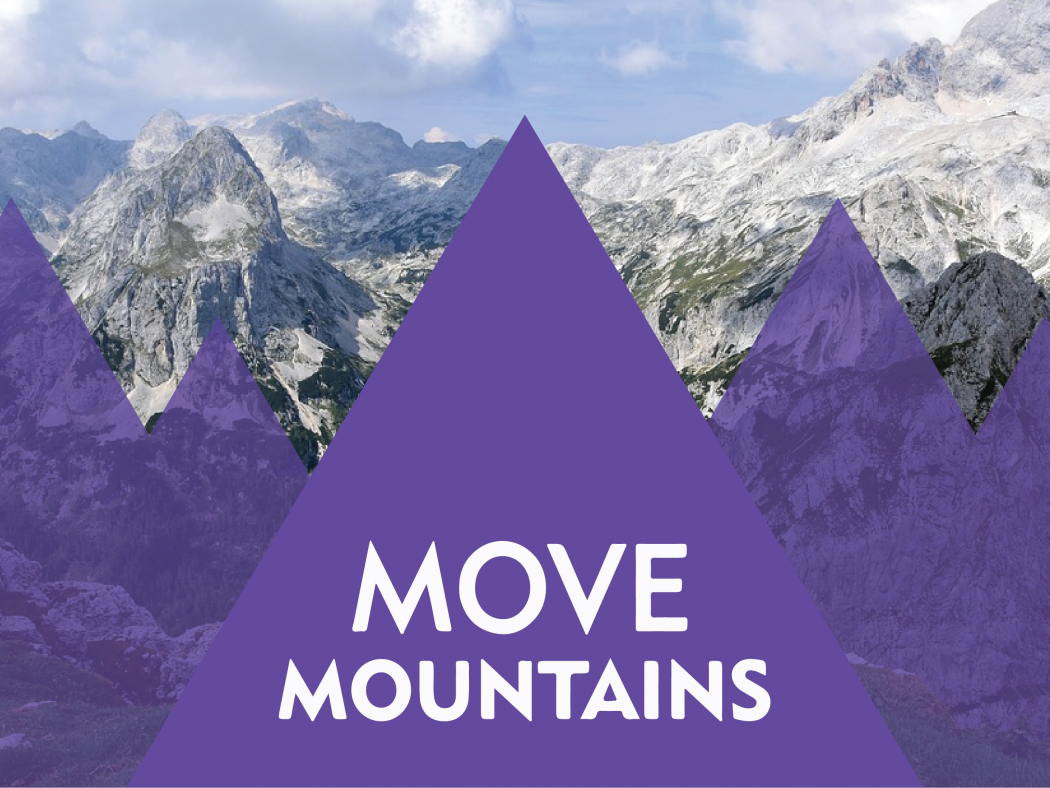 Workforce and Community Programs (WCP) is a tiny office tucked away in the Annex Building at The Littleton Campus of Arapahoe Community College (ACC) with a rapidly growing team focused on lifelong learning, business engagement, and nontraditional educational opportunities. Many of you might be reading this because you've had the opportunity to interact with our team, whether that's because you've taken a class with us, met us at an event, or have just been curious about the good work that we do. However, we're growing and changing as a department and while we've hit some bumps, it's been an exciting time for us and we're eager to share all the big things our tiny office has been working on.
WCP Mission Statement
WCP's mission is to move mountains by supporting a community of workforce ready talent and lifelong learners. WCP accomplishes this mission through strategic partnerships and adaptive credit and noncredit programming. 
We consistently aim to:
Minimize challenges and build on strengths

Maximize systems to optimize capacity

Be data and budget driven, not "gut" or "institutional history" driven

Be nimble and adaptive in order to meet employer and student needs

Our tagline: Learn, Play, Gather
New Hours to Better Serve You
Our office is here for you. Monday – Thursday 9am - 6pm and Friday 9am - 4pm. Call during business hours: 303.797.5722. Register online 24 hours a day! www.arapahoe.edu/wcp. Email us anytime: acc [dot] wcp [at] arapahoe [dot] edu.
Meet the Team

Julie Beggs - Director
How long have you been at ACC? 5 years
Fun Fact or Hobby? I love to take long walks.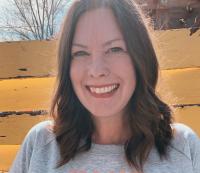 Keysha Boggess - Work-Based Learning Coordinator
How long have you been at ACC? I've been at ACC for 1 year!
Fun Fact or Hobby? I'm a first-generation beekeeper and I love spending time with my bees and tending to my hives.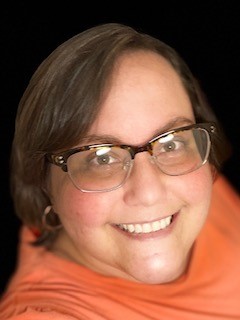 Laura Heim - Operations and Logistics Assistant
How long have you been at ACC? I'm new!
Fun Fact or Hobby? I'm a certified SCUBA diver but never dove in the Ocean, although I've been to the Caribbean.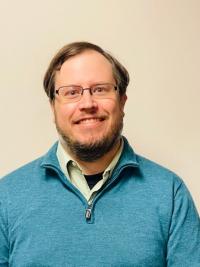 Chris Kolakowski - Work Study
How long have you been at ACC? 5 months.
Fun Fact or Hobby? I am three degrees from Kevin Bacon.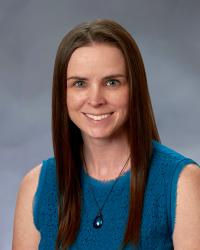 Ashley Maloney - Work-Based Learning Program Manager
How long have you been at ACC? I've worked at ACC for 3 years.
Fun Fact or Hobby? My creative outlet is sewing. I have learned that despite my mom being a professional seamstress, sewing skills are not something that are inherited. It's not as easy as it looks, but I have learned enough skills to sew purses, tote bags, placemats, and other practical items that are given as gifts from my heart. I have made 6 quilts and have enough fabric to make 30 more. I guess you could say curating my personal collection of beautiful textiles is my other hobby!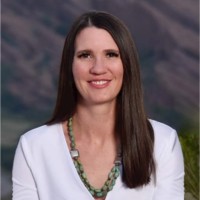 Emily Martini - Business Development Coordinator
How long you've been at ACC? Since June 2020.
Fun Fact OR Hobby? I grew up riding event horses and I have an Equine Management degree from a Colorado Community College. I love coffee, and I can out ski you in the bumps, on teles, while drinking it. Video can be found here.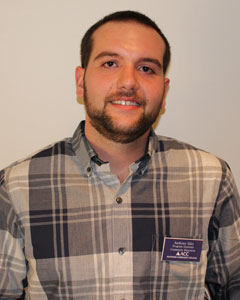 Anthony Silio - Logistics Coordinator
How long you've been at ACC? 7 years.
Fun Fact OR Hobby? I was born and raised in South Florida, and deep-sea fishing is a hobby of mine. Unfortunately, I have to travel at least 1,000 miles in any direction to enjoy my hobby so I do not get to do it that often. I also enjoy watching sports, Formula One, Baseball and Basketball are my favorites, but ESPN is usually playing on my TV at all hours of the day no matter the sport.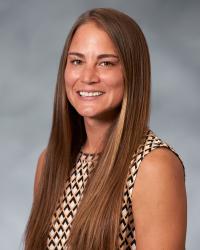 Amber Tolliver - Operations Manager
How long you've been at ACC? Almost 20 years! With WCP for just about 5.
Fun Fact OR Hobby? I'm an adrenaline junkie!  My summer weekends consist of riding my Harley or hitting 4X4 trails in the Jeep.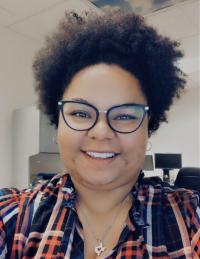 Jaime Treadwell - Career Forward Workforce Navigator
How long you've been at ACC? Since June 16, 2021; 118 days (June 16 to Oct 12)
Fun Fact OR Hobby? I have a pup named Nacho, so I am 'Nacho-Mama'!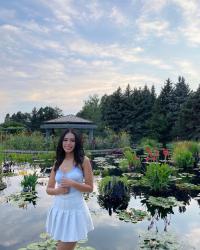 Brytney Vazquez - Work Study
How long have you been at ACC? 1 ½ years!
Fun Fact or Hobby? I can't swim but love the ocean!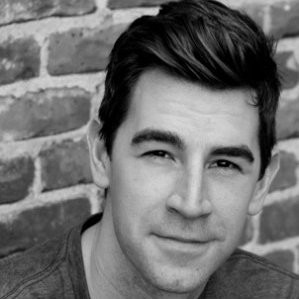 Cory Wendling - RISE Program Coordinator / Instructor
How long you've been at ACC? Less than a year (~4 months).
Fun Fact OR Hobby? I'm great at growing beards and giving people high fives in under three attempts.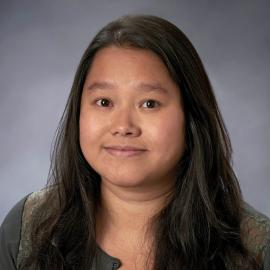 Shao Yeung - Workforce Navigator
How long you've been at ACC? 3 years and 10 months or 1406 calendar days.
Fun Fact OR Hobby? I lived in Amsterdam for 2 years and visited the Valkenburg Christmas Markets every year which are in the caves.
Community Education and Continuing Education
Did you know anyone in the community can register for our community and continuing education programs? We provide many opportunities for you to explore lifelong learning at every stage of the journey! Starting young at just 8 years old, WCP hosts a variety of youth program from our first Saturday of the month morning programs to year-round virtual programming and our busy Summer Youth Camps. Have you ever been curious about learning a new hobby? Maybe trying an art class, singing in a community chorus,  or learning a new language? Maybe you're a bit more practical and are looking to hone in on your computer skills, invest in your future, or earn your GED. We have classes for all of that! Do you love your career but are looking for new opportunities to grow within your field? We're your hub for professional skill development, we provide programs and courses that can help you gain new skills. We've done the research! The top skills employers in Colorado are looking for include: Accounting, Cybersecurity, Data Analytics, Agile Methodology, Supply Chain & Logistics, Communication, Management, Project Management, Leadership and Digital Marketing. We know that many of you looking for professional development already have a full plate, earn your CEU's and PDU's through our self-paced, interactive,  online from anywhere courses.
Business Partnerships and Training
Having a training provider that listens to your needs and provides solutions is a valuable partnership to your business success. We can help you build your team, train your team and build your industry network. Does your staff need customized training to improve their skills? We can help you provide the training your team needs to make them more confident, agile, and knowledgeable. Are you looking for to grow from within? Learn more about our leadership programs for Emerging Leaders, Managing High Performance Teams and the Neuroscience of Optimizing Energy.  All of these can be customized to help your staff succeed. Do you know there are grants available to Colorado businesses to help with training costs? The Skill Advance Program supports Colorado's workforce development. Reimbursing job training costs increases transferable job skills that not only benefit workers, but also help companies to be competitive for the long term. There are two grants within the program. The Existing Industry grant focuses on helping established Colorado companies remain competitive within their industry, adapt to new technology, and prevent layoffs. The Colorado First grant assists with training funds for new hires for companies that are relocating or expanding in Colorado. If you're looking to recruit your team, we have a number of ways to connect our talented students from online job boards, internships and apprenticeship opportunities.
Apprenticeships and Career Training
You do not need to have prior experience in a field to begin an apprenticeship! Most apprentices have little to no background or job history in the field. ACC's Apprenticeship programs combine customized related technical instruction with structured on-the-job training. By combining your education and paid experience with our employer partners, you'll be able to launch your career even faster. Earn while you learn through our apprenticeships in the following fields: Medical Assisting, Property Management, Water Operator and Community Association Manager. If an apprenticeship isn't for you, we have many other career training programs! We have an 18-week Coding Bootcamp that focuses on job placement in the curriculum, Floral Design Certification, Yoga Teacher Training, a popular Equine Management Program and so much more! If your schedule doesn't allow for it, our partnership with ed2go, offers online open enrollment programs designed to provide the skills necessary to acquire professional level positions for many in-demand occupations. Our programs are designed by a team of professionals from each respective field, providing you with effective learning programs. Instructors/mentors are actively involved in your learning experience, responding to any questions or concerns, as well as encouraging and motivating you to succeed.
Rise: A Program for Individuals with Acquired Brain Injury
In collaboration with Craig Hospital and MINDSOURCE - Brain Injury Network at the Colorado Department of Human Services, we're offering a new program designed to bridge the transition between hospital-based rehabilitation and return to the community for adults living with Acquired Brain Injury (ABI). The courses in the program address the cognitive and psychosocial skills needed to achieve post-injury social, educational and/or vocational goals such as: memory and organization, time management, self-advocacy, self-awareness and goal setting, problem solving, social interaction and communication, psycho-social resilience and self-efficacy and use of compensatory technology.
Career Forward
Supported by the Colorado Opportunity Scholarship Initiative (COSI) with program partners, ADWorks! and Colorado State University, Career Forward is a program for individuals who have lost their jobs due to COVID-19. This program provides tuition assistance and student support from our Workforce Navigator. This helps each participant get affordable access to a college education and the support they need to start and finish a certificate or degree so they can get the job they want in Colorado's workforce. Benefits of Career Forward include: 1:1 individual career and academic advising from the time of application through program completion, scholarships for college tuition, industry networking events and job placement services, and workshops and events each semester designed to meet the needs of participants.
Recruiting Top Instructors
If you have a deep passion about a topic or consider yourself a subject matter expert and are interested in sharing your knowledge with the community, we would love to hear from you as we are always looking to grow our network of engaging instructors.
What Students are Saying
"This program has been enormously beneficial and also very enjoyable!" - Student
"Really great program, so happy we found it!" - Parent of Youth Camper
"It's great that we have programs like all the ones mentioned during the workshop to help people when they are going through difficult times." - Career Forward Student