Veterans View - Helping Our Vets Move Mountains toward Success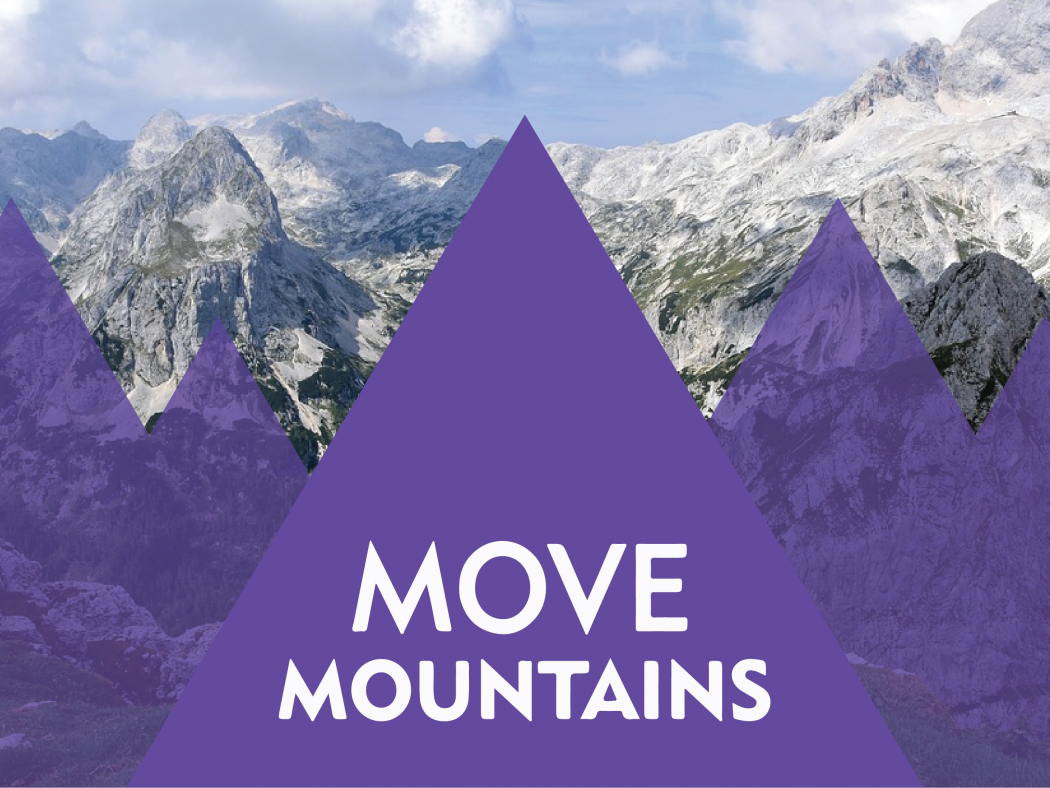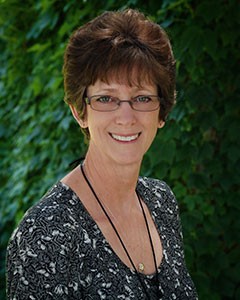 It is pretty easy for me to spot a veteran. It isn't always the "yes, ma'am" they tend to include when talking with me (although that is a big clue). It is the memorial bracelet they are wearing, the way they walk a little taller, the patriotic tattoos, the way they look you right in the eye, their sense of humor, the way they shake your hand. It's the gracefulness in their answer when I ask which branch they served. Our student veterans are always willing to listen to your story, but their story is the one I really want to hear.
ACC is lucky to have a more intimate environment and to have so many ways to engage our students. The number of veterans – of all ages – at ACC always surprises me. I believe you could ask anyone at ACC if they have a veteran in their lives and they would answer in the affirmative.
Every November when Student Life has activities surrounding Veterans Day, a display of pictures with brief bios of those who have served are posted in the Second Floor Student Lounge. In 2008, I was able to post a picture of an ACC student – my son, Evan – who was serving his country as a Marine. He had such a baby face and looked way too young to serve his country. I knew that Evan stood in those famous yellow footprints at Camp Pendleton and really had no idea of what he was in for. I knew that his family worried about him during those months while they wrote encouraging or funny letters, and cried whenever they received a letter from him. I know they breathed a sigh of relief when graduation was finally upon him and he had survived the Crucible.
Boot Camp and his basic training molded him into something new and he was trying to portray that in the picture. In 2009, I posted that same picture. I thought about posting the one that showed him with his shaved head (the symbol of first-time deployment). I wish I had the courage to post the photo where Evan was receiving a purple heart in his hospital bed, or the sacred one showing his roommate's flag-draped casket, or even the one of me rushing to embrace him once he was back on American soil. But instead I just changed his rank on the bio and posted the one in dress blues.
No matter which photo I chose to post on the Veterans Day display, it wouldn't have come close to telling the story of what Evan experienced during his deployment to Al Anbar Provence, Iraq. In a March 2013 edition of Diverse Issues in Higher Education, Clarence V. Reynolds cited Student Veterans of America's (SVA) estimate for the student veteran demographic to nearly double in the next five years. "Around one million troops will be transitioning into civilian life," said Michael Dakduk, who served in the Marine Corps from 2004-08, had tours in both Iraq and Afghanistan, and used his GI Bill benefits to complete his education at UNLV. "And as these men and women transition into civilian life, with the help of the Post-9/11 GI Bill, the number of student veterans on college campuses will surely increase." The article goes on to talk about the unique challenges our veterans face and the benefits of having veterans on college campuses. What is ACC doing to meet these challenges and our student veterans' needs?
ACC has been recognized as a veteran-friendly school and the resources being marshalled to assist these students is wonderful to witness. It is a work in progress and certainly not easy. Everything from hiring those who can assist in the financial aid/GI Bill maze, to advising on how to translate military experience into comparable course work, career counseling, mental health care counseling, and the creation of activities and clubs that would be of interest and benefit to our veterans goes into the mix. My first time visiting with our Veterans Club was a great experience.
As a member of the women's auxiliary at a local VFW, I wanted to know if they would be interested in partnering with ACC's Sustainability Club in support of a clothing drive benefitting the Clothing Room at Veterans Hospital. They enthusiastically agreed and we have had clothing coming in non-stop. Lori Tigner, ACC Anthropology Faculty and Sustainability Club Faculty Advisor, also heartily agreed and now ACC enjoys a great partnership with the VFW. The VA hospital representative cries every time these boxes of clothing arrive.
These are the moments when we see how veterans impact and contribute to the community spirit of ACC. I also asked if any veterans would be interested in doing some trial testing of a new placement test. Not only were they interested, but they also knew of other non-veteran students who could benefit from testing. Those students were finally able to test into classes and begin college! The compassion and outreach to others is a hallmark of our student veterans.
Shortly thereafter, I was honored to be asked to be the Veterans Club Faculty Advisor. The enthusiasm that is expressed by the officers is inspiring. It could easily be a full-time job if we tried to do everything they want to do. This semester, there is a patriotic t-shirt contest, an open house, a BBQ to raise money for an emergency fund for veterans, and food bank collections to name just a few. Floor stands - decorated with the flags of all military branches – have also been purchased for display at appropriate events. Here is a small glimpse of those who serve our veteran community. Stephanie Beecher, our Student Life Specialist, meets with the Veterans Club often to make sure events run smoothly.
Tammy McGinnis in Purchasing has been ordering prizes for competitions. Gina Wenzel-Garza in Financial Aid makes miracles happen every day so veterans can take advantage of their benefits. Joseph Slonka, Paralegal Department Chair and veteran, helped organize a panel of student veterans who spoke at a well-attended employee professional development session. Eric Rogers in Admissions and Records came down to the ACC Veteran Services Center after that meeting and offered his services. Eric is instrumental in getting credit for prior learning approved. Vice President of Student Affairs Lisa Matye Edwards, who has a long line of Marines in her family, and Financial Aid Director Joel Laos recently approved the request for ACC to become a Chapter of Student Veterans of America. Billy Thais (Cashiers Office) and Evan Malone (Adjunct Biology Faculty) are both veterans and engage with student veterans whenever possible. Kim Larson-Cooney in Community Education wants to do a financial planning course for veterans. Victoria Sauber (CIS/UNIX Faculty) has advocated for the needs of veteran students, and Jennifer Husum (Assistant Director of Student Life) plans to facilitate a leadership course for the Veterans Club. There are also a number of student veteran work studies who spend time and energy on all of our students' behalf well beyond their scheduled hours of work.
Finally...thanks to our Marketing, Web and Communications team for this opportunity to blog about the ACC Veterans Club. It is greatly appreciated. You don't have to look far to find someone who will provide resources or assistance at ACC. This is the heart of ACC, those who stand with you in the moment of either great crisis or great success, those who see the story beyond the picture, and those who help by walking with you to the destination. Our veterans fought for our country, have a story and have a home at ACC. I hope you will stop and hear their stories and share yours with them. Please stop by the Veteran Services Center in M1630 to see all the other resources that are available.
by Dawn Stratton, Director of the ACC Testing Center and ACC Veterans Club Faculty Advisor