ACC Staff Spotlight: Amanda Savarese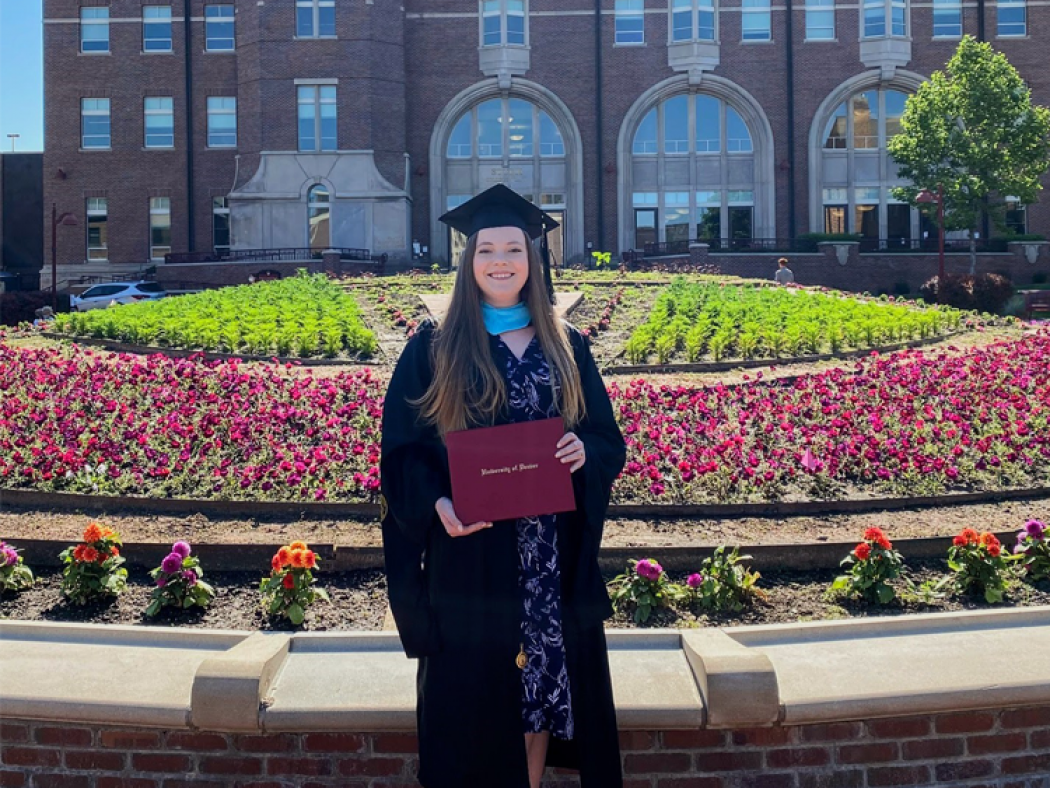 What is your job at ACC?
Instructional Support Coordinator
What do you do at ACC (explain your role)?
Instructional Support Coordinator is a pretty vague title that doesn't quite give a clear vision of what my role entails so I will lay it out a bit for you. My position is responsible for payroll processing for faculty and instructors (also known as FLAC - Faculty Load and Compensation), academic rooming for the Littleton campus, and managing the academic plans for our degrees and certificates among other intermingled duties.
How long have you been at ACC?
Since Fall 2019 so almost 3 years - 2.5 of which have been during COVID times.
Why did you choose ACC?
I started working at ACC the same week I started my Master's of Higher Education program and felt ACC would help teach me a lot about higher education and provide me a space where my work and education could come together. From my first introduction to ACC I could see there were a lot of passionate people and some amazing work was going on that made me want to be a part of all the excitement.
What is your mountain (ultimate goal)?
My ultimate goal is to live a happy life. For me, as it relates to work, that means continuously learning and growing and maintaining a good work-life-balance. I have come to learn that I only have this one life to live, so I want it to be a happy one.
What's your favorite ACC memory so far?
My fabulous team in Instructional Operations has definitely provided me with my favorite memories at ACC. I have loved all of the opportunities to celebrate each other whether it is having lunch on birthdays, singing happy birthday over zoom, dressing up for Halloween, answering fun get-to-know-you questions in team meetings, or celebrating our special moments and amazing accomplishments together.
Tell us a fun fact about you.
I love exploring new places! Whether it is scoping out new local spots, taking road trips, going camping, or travelling domestically or internationally, I want to see it all! My favorite places I have visited so far have been Italy, Ireland, and Hawaii. If you've gone somewhere that is a must-see, please do let me know!
Top 5 Movies
In no particular order:
Every Harry Potter movie

Princess Mononoke

Spirited Away

Armageddon

Avatar (the one on Pandora; not the Last Airbender :))
What is your advice to future and current students at ACC?
As a first-generation college student who had no idea how to navigate college, my advice to all students would be to never be afraid to ask questions and to check out all of the amazing resources ACC has to offer. As a student I didn't know what was available to me, so I wish I would have explored the different departments around my campus and just inquired like "hey, what does your office do and do you know of any resources for me?"
Why did you choose to be a part of the Women's Affinity Group at ACC?
April Noblet, a former colleague, and I started the Women's Affinity Group as a way to connect with other women on campus and build cross-departmental relationships that did not naturally exist as a part of our positions. I have since stepped down as a leader of WAG, but continue participate and enjoy connecting with women at ACC, learning about what they do, hearing their stories, and growing together through our meetings and gatherings. There are so many incredible women doing amazing work across campus, and it is so fun to celebrate and learn from them!