ACC Food Pantries Address Food Insecurity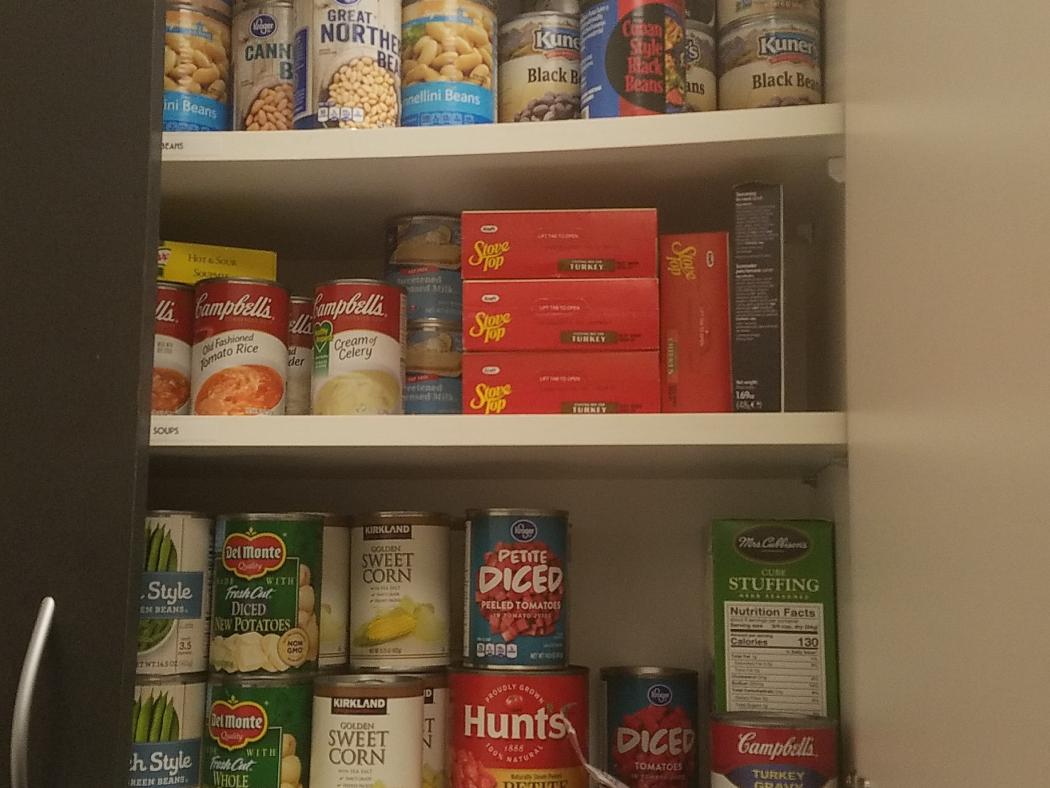 It's nine in the evening, and you've got a paper due by midnight that will lower your grade by a letter if it isn't submitted on time. You're having trouble concentrating because your stomach is growling at you for the fifth time since eight. There's a small amount of food in your fridge, but you've been rationing it to stretch until Friday, when you get paid. Due to your monthly bills, your bank account is nearly drained, and between a full course load and your work hours, you've had little time to do homework. Fitfully, you down another glass of water in a fruitless attempt to satiate your hunger, but your bladder is getting uncomfortably full from the previous glasses you drank. Now you're getting distracted both by your hunger and the need to use the bathroom, and you're getting nowhere with your paper. You look at your phone and realize that it's now ten o'clock; where did the previous hour go?
This and similar scenarios are being experienced by numerous college students around the country, who are increasingly enduring hunger in order to make ends meet. While part of this is due to the rising costs of education, it's also due to the costs of housing and utilities, which in some cases has resulted in students becoming homeless while attempting to earn their degrees. As student food insecurity has become more prominent in recent years, students and administrators alike have been trying to come up with a solution to the problem, and though it isn't a permanent solution, one of the outcomes has been the formation of campus food pantries. ACC is one of a growing number of colleges that created one for its students.
ACC's food pantry on the Littleton campus was opened on September 10, 2018, but the effort to create it began in the fall of 2017, when the need for one was identified by the Dean of Students Office through their work with students struggling with food insecurity. During the 2018 Spring Semester, a work group comprised of faculty and student affairs staff was developed to explore the creation of the food pantry and other resources that could be provided to students. A survey conducted that semester found nearly 55 percent of students polled responded yes or maybe to not having enough food for themselves or their household, while 91 percent surveyed agreed that a food pantry was needed on campus. A proposal to create the food pantry was put forward to ACC Leadership, and subsequently approved, with the ACC Foundation providing money from the student emergency fund to purchase nonperishable food and toiletries. Since then, a second food pantry was opened at the Parker campus during the 2019 Spring Semester, and there have been a total of 314 visits by 88 students as of the 28th of May.
Are you a student currently affected by food insecurity, or know other students who are? Here's what you need to know:
Littleton Campus Food Pantry
Location: Room M2720

Hours: Monday – Thursday 8:00am - 5:00pm, Friday 10:00am - 5:00pm
Parker Campus Food Pantry
Location: Main room behind the front desk

Hours: Monday – Thursday 8:00am - 9:00pm, Friday 8:00am - 5:00pm
To access the pantries, bring your student ID card and provide your S# to the staff in attendance. Students are allowed to take up to seven items once per week. Both pantries are accessible year round, including outside of active semesters, and provide food items such as canned goods, soup mixes, pasta, and sauces, as well as basic toiletries such as toothbrushes, soap, and shampoo.
If you would like to make a donation to either pantry, please bring any safe nonperishable food items or toiletries to their aforementioned locations during their open hours. Volunteer opportunities are also available if you would like to fulfill required volunteer hours for a class or support the ACC community.