Get an edge in the rapidly growing field of fermentation with a Fermentation Sciences Transfer Major Associate of Science degree.
Would you like to take your brewing skills to the next level? Are you interested in a career in an exciting area of the food and beverage industry? Are you working in the food and beverage industry and want to improve your skills and advance? A degree in fermentation science could not only pave the way to a lucrative career in the beer or wine industry, but could also open doors to a growing branch of the health and nutrition industry.
Jessica Blatecky
Health, Wellness & Exercise Program Chair / Biology Faculty
Biology
jessica.blatecky

[at]

arapahoe.edu
What You'll Learn
Fermentation refers to a metabolic process through which yeasts or bacteria convert sugars to gases or alcohol. Beer, wine, and liquors are all made through fermentation, but the process is not limited to libations. The science also includes numerous food products, many of which show correlations to improved gut health and well-being. When you graduate with your Fermentation Sciences AS degree, you'll be able to:
Use scientific research methods and apply those principles to research, analyze experimental results, and draw reasonable conclusions from data

Analyze knowledge of key scientific fermentation principles across various applications

Identify main biological and chemical inputs and products for diverse fermentation processes

Use fermentation biochemistry knowledge to analyze new situations

Integrate biological and chemical processes to the stability and quality of fermented foods

Understand the brewing process and explain the key factors influencing beer maturation, quality, and contamination
CIP 240199
The purpose of a statewide articulation agreement is to identify the courses a student at a Colorado public community college must complete as part of an AA/AS degree to be guaranteed to be able to complete the designated baccalaureate degree program at public four-year colleges and universities as designated by the Colorado Department of Higher Education (CDHE) transfer agreement.
For more information about this transfer degree please refer to the Colorado Department of Higher Education website.
Admission Requirements
Program Requirements
General Education Courses (38 credit hours)
Additional Required Courses (21 credit hours)
Elective Courses (1 credit hours)
GT Courses from the following list must be selected to bring the total credit hours to 60. Special Topics (275) and Independent Study (285) are not included.
Any course in the following prefixes
Any course in the following prefixes except Special Topics (275) and Independent Study (285): AST (100 or higher), BIO (100 or higher), CHE (100 or higher), EGG (100 or higher), MAT (121 or higher, except 155 or 156), PHY (111 or higher), or any foreign language (111 or above).
Total: 60 credit hours
Transferability of courses to colleges or universities outside of Colorado is determined by the receiving institution.
ACC academic plans will help guide you through your chosen program. The academic plan will provide you with important information, like which semesters courses are offered, if there are any pre-requisites or co-requisites for courses, program outcomes, course sequence recommendations, notes for the program, graduation requirements and other important information. These are updated annually, so we recommend downloading a copy of yours to keep on track to graduation.
Fermentation Sciences AS Academic Plan PDF | Accessible Word Doc
Job Potential in Fermentation Science
Your Associate of Science degree in Fermentation Sciences could prepare you not only to transfer to continue your education, but for a variety of careers in the food, beer, and wine industry.
Transfer Opportunities
After you complete your AS. degree in Fermentation Sciences you will be able to transfer to Colorado State University's BS in Fermentation Science and Technology program or Metropolitan State University of Denver's BS in Brewery Operations program to further your education.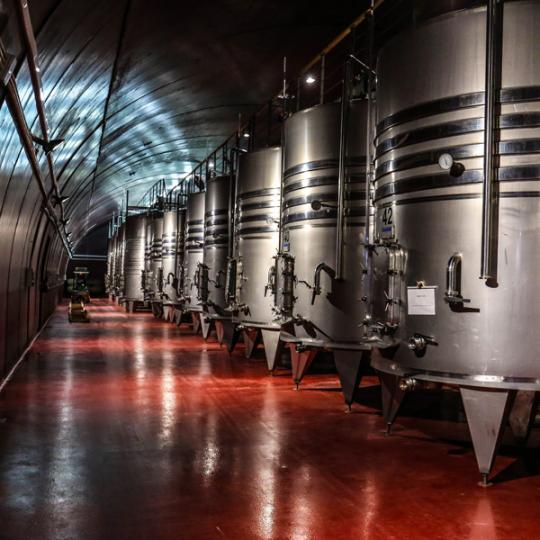 Why Choose Fermentation Sciences?
As Colorado's brewing industry continues its rapid growth, there is increasing demand for professionals who understand the science involved. If brewing is your passion or hobby, come take your skills to the next level in our Fermentation Sciences program.
In addition to developing brewing skills, this program will expose you to the ways in which fermentation science is being integrated into the health and nutrition industry. There is tremendous growing interest and research on the benefits of fermented foods on the microbiome and gut health. Fermented food products, including kombucha, yogurts, ciders, cheese, bread, and pickled products are a growing market.
Our program is designed to give you a well-rounded understanding of fermentation sciences, as well as the business and marketing background needed to help you get the career you want.