2019 "This is Colorado" Submission Information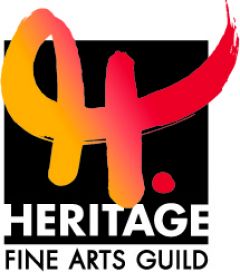 SUBMISSION DEADLINES:
Submissions accepted from September 1 - October 31, 2019. The site will close for submission on October 31 at midnight.

Jpeg format is required for submissions

Accepted and Unaccepted emails will go out November 5 or you may log in to see the results.

Delivery of accepted artwork will be on Monday, December 2, 9am-11am.

No bin art will be accepted. 
EXHIBITION DECEMBER 3, 2019 – JANUARY 16, 2020:
Submissions accepted online from September 1 - October 31, 2019

Artist notification of acceptance October 31 via email

Art Drop off on Monday, December 2, 9am-11am

Artist Reception Thursday, December 5, 5-7pm

Gallery Hours Monday-Friday 12-5pm and Saturday December 7, Noon-3pm

Closed December 23- January 3

Art Pickup Friday, January 17, 2020, 9am
SUBMISSION ENTRY FEE:
The entry fee is due when you register. If your payment is not received by November 12 your work will NOT be juried.

Submissions for Heritage Fine Arts Guild members is $35 for 1-3 pieces.

Submissions for non-member is $40 for 1-3 pieces.

Mail checks to "This is Colorado", Attn: Mary kay; 6080 S Jamaica Cr, Englewood Co 80111

You may also pay online at www.heritage-guild.com

Phone 303.594.4667
CONDITIONS OF ELIGIBILITY: Accepted work not meeting the conditions below will NOT be exhibited.
Art media excepted – drawing, painting and mixed media.

Image minimum 8 ½ x 11

Plexiglass for 20 x 30 or larger.

Art needs to be in well reinforced frames or 1 ½ gallery wrapped, edged canvas.

All art must have hanging wire properly attached to the back. NO saw tooth hangers.

Accepted works must remain in the show for the duration of the exhibition. No early pick up.

If the work is not properly prepared with a wire or not well represented by its digital submission the gallery has the right to remove the work from the show.

Artists will complete an entry form and contract at art drop off.

By entering your art you confirm "I understand the submission of my artwork automatically waives any claim for damage or loss against the Heritage Fine Arts Guild and Colorado Gallery of the Arts at ACC. Permission is granted to photograph or reproduce in color or black and white my artwork for the exhibition catalog, educational or publicity purposes."
JUROR:
Steve's love of art started early in life. While other children would lament field trips to the art museum, that was his favorite day of the school year! Steve's mother bought his first 'real' watercolor set of six tubes of paint, when he was in elementary school and his love of watercolor was born. Growing up in a large family made finding time and space for painting difficult. Whenever possible, Steve would steal away to the basement of his childhood home where he would paint but never show anyone what he had done. Steve remained a 'closet artist' until he attended Michigan State University and graduated with a degree in Studio Art. He later attended Art Center College of Design in Pasadena, California.
Although Steve occasionally dabbles in other media, watercolor is his artistic first love. He has always been drawn to watercolor painting and appreciates the unique flow of paint, the melting color, the way light takes shape and comes alive on the paper. Watercolors are a bit free-spirited. As an artist, Steve has had to learn that he will never master the paint, but rather he will work with it. Steve has learned several life lessons from watercolor painting such as acceptance and perseverance, letting go and pushing through, and how to be freer.
Steve likes to think of his paintings as a love letter to the people, places, and moments that make up the human experience. A single painting might speak a thousand different stories to a thousand different people. Nevertheless, a painting can remind us that, though our stories might differ, we are all connected. The experience of being human makes us one.
 
INSURANCE AND SALES:
Art will not be insured.

Work may be for sale or not for sale.

The Gallery will retain 35% of all sales.
RIGHT TO USE OF WORK:
(Artist) I also affirm my understanding that any work I submit may be used by the HFAG and Gallery to market the show. I grant the above list royalty-free, nonexclusive, worldwide and perpetual license to use the work (in its entirety or sampled) for the promotion and/or advancement of the interests of the college in print, web, or other formats.
TITLING YOUR ART
You must title your art. You will receive an accepted or unaccepted letter for each title. If you title your art "Untitled" to help identify each piece separately title them as, "Untitled 1", "Untitled 2" and "Untitled 3".